This is an archived article and the information in the article may be outdated. Please look at the time stamp on the story to see when it was last updated.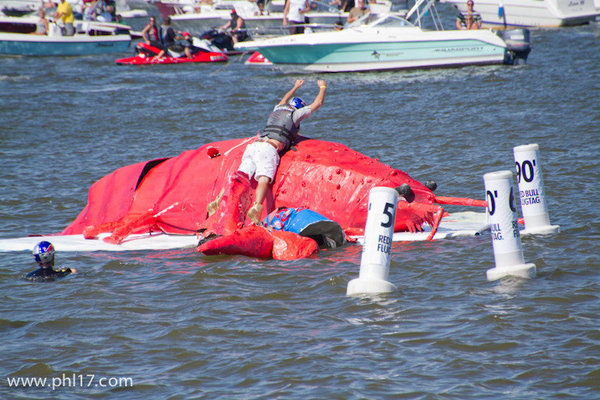 Tens of thousands of people lined both sides of the Delaware to watch the return of Red Bull Flugtag to Philadelphia.  In addition to the crowds in Philadelphia and Camden, hundreds of boats watched from on the Delaware River and other onlookers watched from along the Ben Franklin Bridge. This is the second time Flugtag has come to Camden/Philadelphia and it was the biggest crowd ever.
"Flugtag" is German for "flight day" but the Red Bull inspired Flugtag event is based in flight theory and fun more than actual flight.  The idea of the Flugtag is that teams from a host city submit ideas for "flying machines" to Red Bull.  The themes for the flying contraptions borrow from local culture, legend and are inspired by the people places and things that will resonate with the city the event is being held in.
In all over 30 of these ideas took flight over the Delaware Saturday.  Each were rolled by five person teams off of a 30 foot pier and none came even close to the distance of Citizens Bank Park long homer or a Lincoln Financial field long TD, but all were just as exciting to the crowd.  Even those that ended up very close to the pier that they started.
The longest flight of the day was "New Kids on the Dock" and their flying lobster.  The crustacean craft "flew" a whopping 45 feet.  Second place went to a flying sausage created by "Beast of Amis."  The Saint Joe's Uninversity inspired "Hawkward" took third place and the People's Choice award.
This slideshow requires JavaScript.
RAW VIDEO: