This is an archived article and the information in the article may be outdated. Please look at the time stamp on the story to see when it was last updated.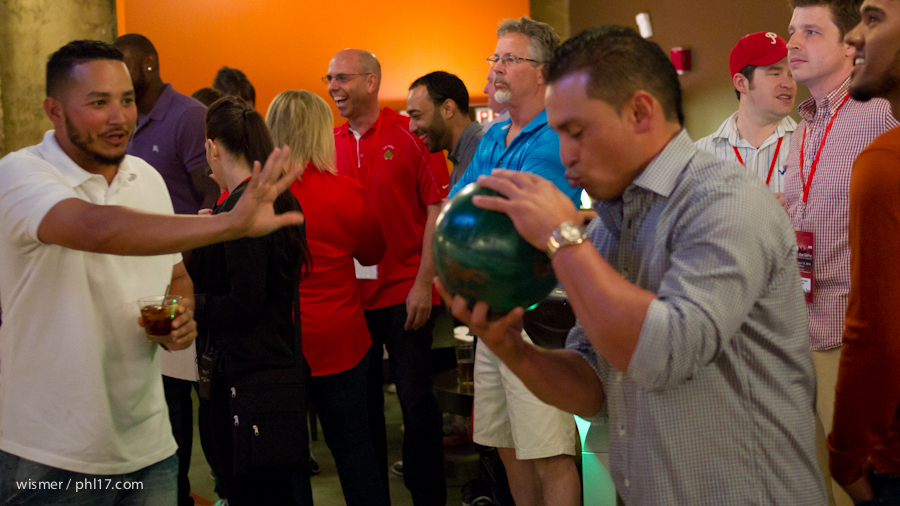 Carlos "Chooch" Ruiz welcomed his Phillies pals to North Bowl in Northern Liberties Sunday night to raise money for charity!  In addition to the Phillies, some other Philadelphia media all-stars hit the lanes, including PHL17's own Steve Highsmith.  Proceeds from the event benefit Philadelphia Futures, a local charity that supports the college dreams of Philadelphia's low-income, first-generation-to-college students.  Here are some photos from the event:
More than 400 participated in "Get in the Game"  at North Bowl in Northern Liberties.