This is an archived article and the information in the article may be outdated. Please look at the time stamp on the story to see when it was last updated.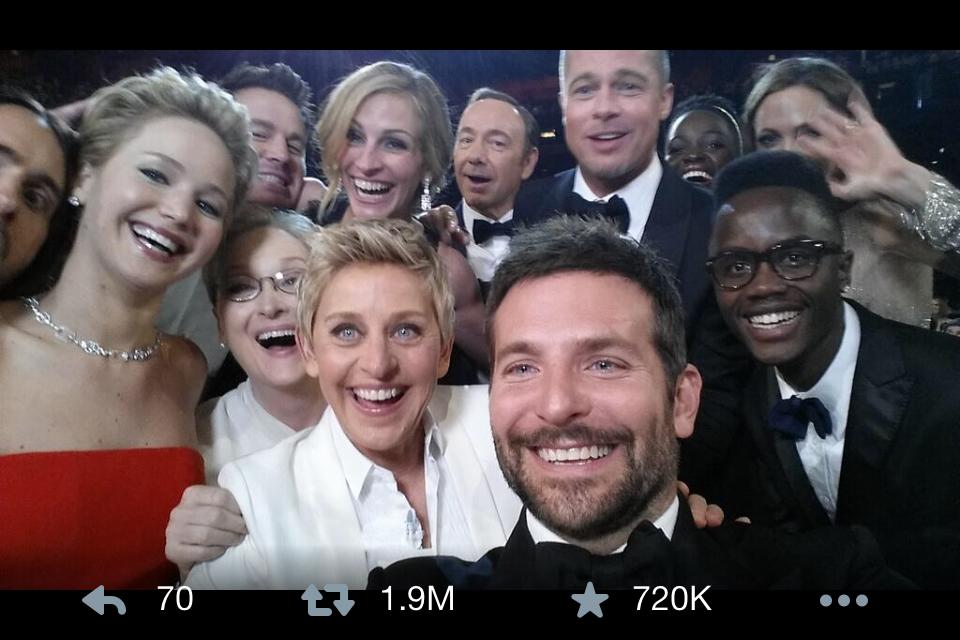 In an impromptu-ish Oscar moment, host Ellen DeGeneres took out her cell phone, live during the broadcast, for a quick twitter picture.  Ellen pulled a few a-listers out of their premium seats and let Bradley Cooper snap the picture.
Over two million retweets, a million favorites and a short Twitter outage later?  The photo made Twitter, if not social media history.
"We got an email from Twitter and we crashed and broke Twitter. We have made history," DeGeneres said shortly after the picture was posted.
Tonight at the Oscars, host Ellen DeGeneres gave her phone to Bradley Cooper, live during the show, to take a picture for Twitter. The photo, literally, broke Twitter for a short time…
The photo pictured Ellen DeGeneres, Bradley Cooper, Jared Leto, Kevin Spacey, Brad Pitt, Jennifer Lawrence, Julia Roberts, Meryl Streep, Angelina Jolie, Lupita Nyong'o and a "non-famous person photobomb" by Nyong'o's brother who came as her guest to the Oscars.
[protected-iframe id="d09561306e09a22effb96ecdd9df71a4-47426323-47181203″ info="http://c.brightcove.com/services/viewer/federated_f9?isVid=1&isUI=1″ width="560″ height="315″]