This is an archived article and the information in the article may be outdated. Please look at the time stamp on the story to see when it was last updated.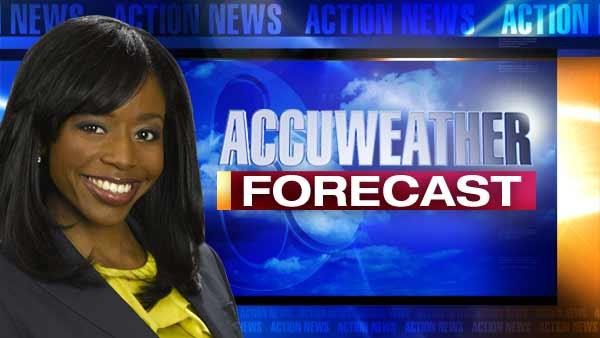 Meteorologist Melissa Magee joins WPVI from WNYW in New York, where she presented the weather for the station's midday newscast. Melissa also anchored the weather for the "Good Day New York" morning show, as well as the evening newscasts. In addition to her weather responsibilities, Melissa served as a feature reporter and created and produced original digital content for the station's web site.
Prior to WNYW, Melissa made her Keystone State debut at AccuWeather (State College, Pa), providing international, national and regional forecasts. Through AccuWeather, she also appeared daily on Bloomberg Television's national morning show. Melissa first honed her weather skills at a CBS/Fox affiliate in Bakersfield, CA. She started out as a weekend anchor/reporter/weather personality. It was during her time on the weekends that Melissa developed a passion forthe weather. Upon her promotion to Noon Anchor at KBAK-TV, Melissa continued to expand her weather duties, eventually becoming one of the station's primary weather anchors.
While born and raised in Los Angeles, California, Melissa is quick to point out that her early career was not entirely illuminated by her home state's golden glow, as she did spend a year – and a long winter – at KDUH-TV in Scottsbluff, Nebraska. There, she wrote, shot, produced and edited her own on-air material.
Melissa graduated from UCLA with a BA in English and a minor in French. She also spent a summer abroad studying in Paris and becoming fluent in French. Melissa has completed Mississippi State University's atmospheric sciences and geosciences classes and officially received a certificate in Broadcast Meteorology in 2010.
Melissa is committed to making a distinctive and lasting connection with her audience. Whether she's out in the field or in-studio, Melissa enjoys gathering facts, and in turn, communicating that valuable information to those who need it the most. In her spare time, she enjoys cooking, working out, dancing and spending time with family and friends.