It was ugly, but the Philadelphia Eagles got to exorcise some demons with a 21-17 win over the Kansas City Chiefs on Monday Night Football at Arrowhead Stadium. 
With the win, the Eagles stayed atop Sports Illustrated's NFL power rankings. 
"What an incredible win for the Eagles, which were dominated for most of this game and playing on the road in less than ideal conditions," SI writes. "While it's never going to be an exorcism of a Super Bowl loss, it is a total barrier cleared en route to another Super Bowl berth. There is nothing for the Eagles to fear at this point, as they are, with little doubt, the best and most complete team in football." 
Philadelphia (9-1) trailed 17-7 heading into halftime, then scored 14 unanswered points in the second half to stage the comeback and avenge its 38-35 Super Bowl loss to the Chiefs (7-3) last season.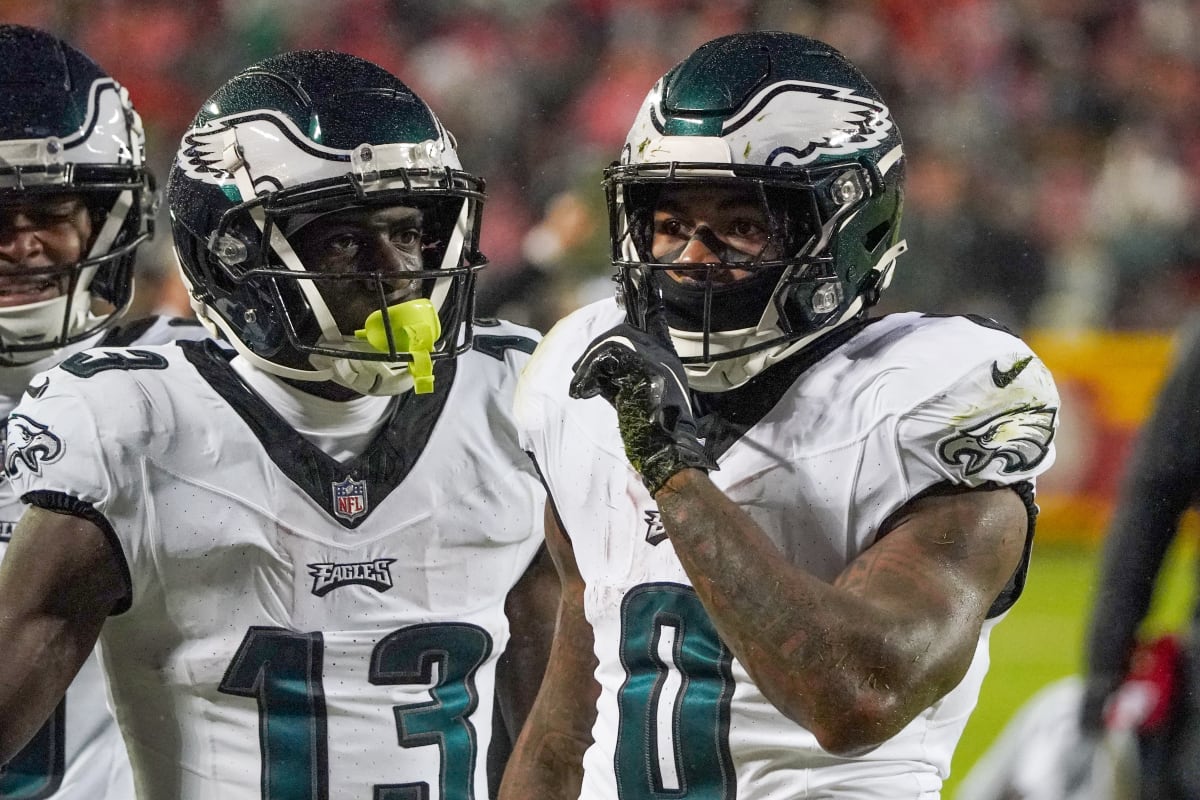 Eagles quarterback Jalen Hurts wasn't as effective through the air on a rainy night, completing 14 of 22 passes for 150 yards and an interception, but he ran for 29 yards and two touchdowns, both of which came in the second half.
"We showed up when it mattered the most. ... We found a way," Hurts said on ESPN's postgame.
Eagles receiver DeVonta Smith accounted for most of the offense through the air with six catches for 99 yards. D'Andre Swift led Philadelphia on the ground with 12 carries for 76 yards and a touchdown. 
Defensively, the Eagles shut out the Chiefs in the second half and contained quarterback Patrick Mahomes. Mahomes completed 24 of 43 passes for two touchdowns but tossed an interception in the end zone to safety Kevin Byard.
Related: Jalen Carter Talks Wild Spike Catch Attempt: 'Saw It On The Internet'
The Eagles will look to extend their win streak to five on Sunday when they host the Buffalo Bills (6-5) at Lincoln Financial Field.