This is an archived article and the information in the article may be outdated. Please look at the time stamp on the story to see when it was last updated.
November is Diabetes Awareness Month.
Local Mother and 'Beyond Type One' advocate Michelle Berman has teamed up with singer Nick Jonas's foundation, 'Beyond Type 1' to launch a nationwide educational campaign. That partnership, between The American Academy of Pediatrics and Beyond Type 1, is starting here in Pennsylvania as it aims to provide tools and information about Type 1 Diabetes to the public.
Michelle, your son John who is 16 now was diagnosed at the much younger age of 7. This is so important to you obviously.
"Yes it is very important to me. Type 1 Diabetes is an autoimmune disease and many people just don't know enough about Type 1 Diabetes. "
Yes in fact it can be masked by other symptoms?
"Yes these are some of the warning signs for Type 1 Diabetes, this is a campaign that was sponsored by Beyond Type One partnership with the Pennsylvania Chapter of The American Academy of Pediatrics. "
This is very important. Excessive thirst, frequent urination, bed wetting, and other symptoms to be aware of and when to contact your doctor. What are the things you want for pediatricians to know? You're also tapping into them and that is a resource you have been using to educate the public.
"We would like pediatricians to also remember that this is a reminder to consider Type 1 Diabetes as a potential diagnosis, especially during Flu season. There is a condition called Diabetic Ketoacidosis that is very dangerous and life threatening and if you don't recognize the symptoms you could die. "
Thank you for being with us.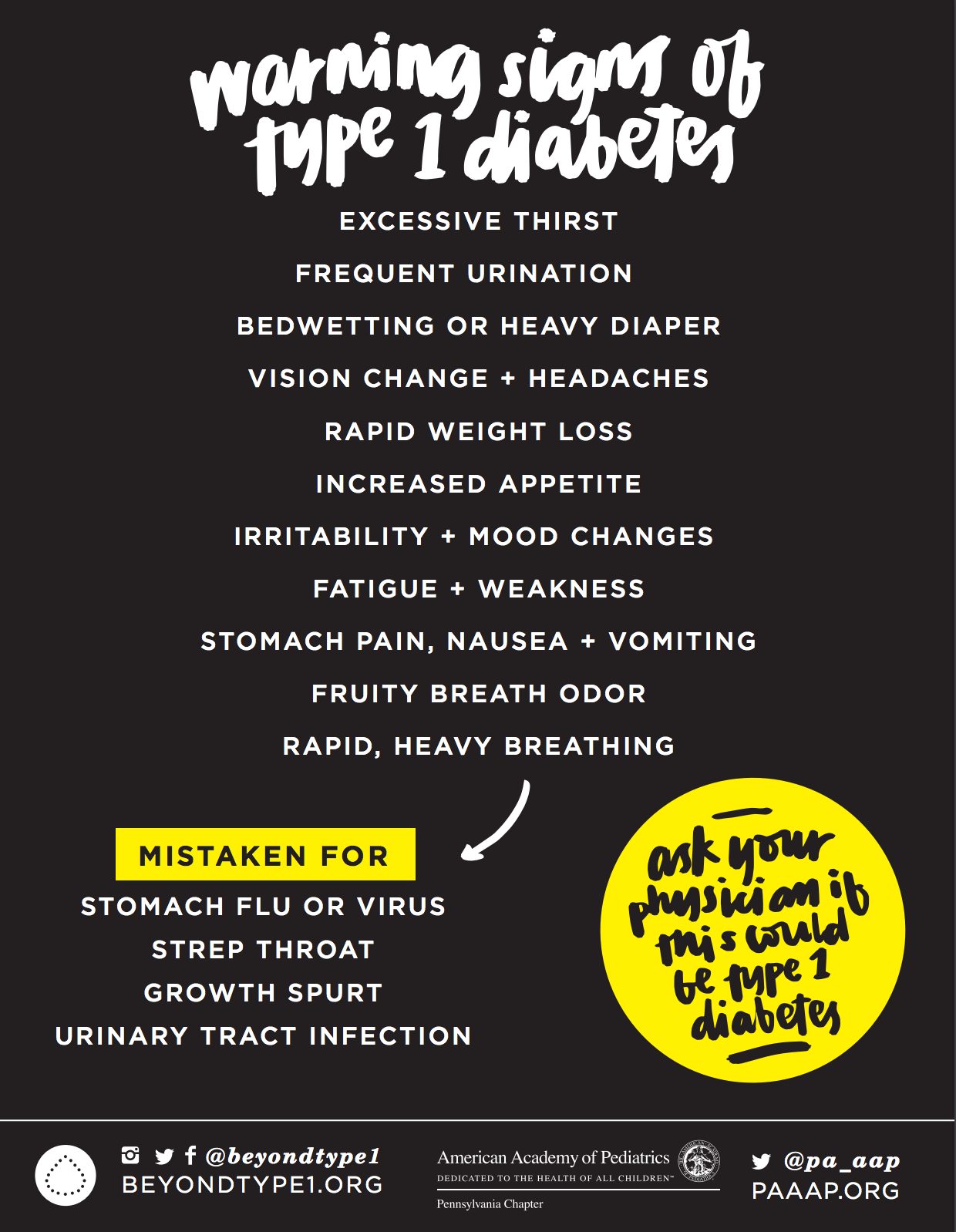 For more information please visit: