This is an archived article and the information in the article may be outdated. Please look at the time stamp on the story to see when it was last updated.
The journalism industry is mourning the loss of award winning journalist Acel Moore who passed away on Friday, February 12, 2016. PHL17's Jennifer Lewis-Hall was asked to report on people who inspired her. She responded quickly that her mentor was  Acel Moore.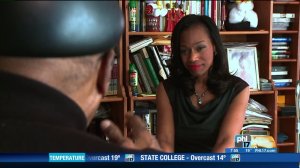 "Acel Moore was a personal family friend, my mentor, and the mentor of countless other journalists. His illustrious career at the Philadelphia Inquirer spanned more than four decades. I was privileged to sit down with this trailblazer to discuss his road to success starting in the 1960s. "
- Jennifer Lewis-Hall