This is an archived article and the information in the article may be outdated. Please look at the time stamp on the story to see when it was last updated.
Kathleen Kane arrived at the Montgomery County Correctional Facility just before 8:00 a.m. on Thursday.
This comes after a Montgomery County judge struck down Kane's request that would've given her more time before she could report to prison.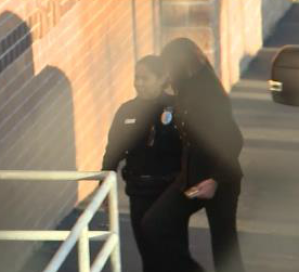 Kane said that extra time would've given her time to make arrangements with her family.
She was thrust into the spotlight when she was elected as Pennsylvania's first female attorney general in 2012.
In 2016, a jury found Kane guilty on perjury and other charges for leaking grand jury information and lying about it.
A judge sentenced Kane to 10 to 23 months but said that she did not have to serve her sentence until exhausted her appeals options.
She's been fighting that conviction for the past two years. Kane appealed to the state superior court, but they upheld her conviction. Kane then went to the state supreme court, but they refused to review her case.
She had been out on a $75,000 dollar bail before she reported to prison on Thursday morning.