This is an archived article and the information in the article may be outdated. Please look at the time stamp on the story to see when it was last updated.
In celebration of the Jurassic World: Fallen Kingdom premiere, Frito-Lay unveils the world's largest dorito.
The "Jurassic Dorito" is 18 times the size of a regular dorito. The company will give one away once daily starting the day of the movie's premiere (June 22nd) until July 2nd. This means 10 lucky fans will get their hands on this one-of-a-kind snack.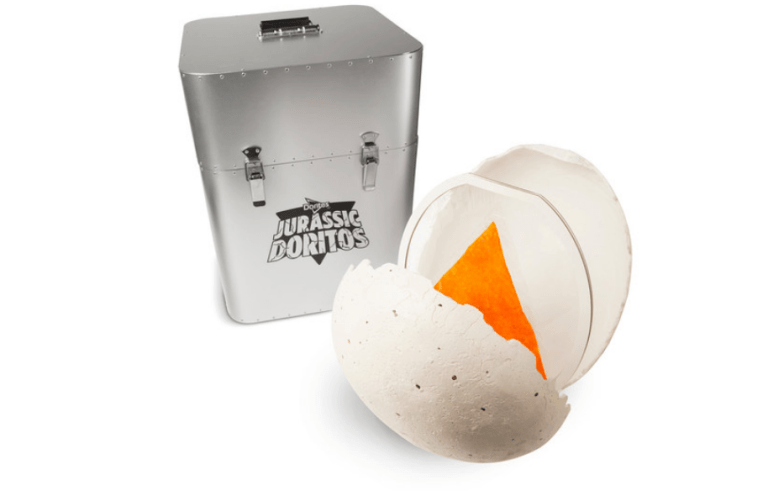 The story goes like this: Dr. Henry Wu, a character from the movie, merged Doritos and dinosaur DNA resulting in the giant chip. The Jurassic Dorito hatches from its very own egg and will be shipped in prop-replica crates.
Right now you can head to eBay and bid on the chip. Bidding proceeds go towards the American Red Cross victims of the volcano eruption in Hawaii, where much of the movie was filmed.
Jurassic Doritos are here! Bid at https://t.co/aibrLchfbl, and the entire winning bid will go to the @RedCross to help people affected by the volcanic events in Hawaii. pic.twitter.com/q7wisdTZFl

— Doritos (@Doritos) June 14, 2018
To enter you can tweet @Doritos with #JurassicDoritos #entry. Go to Doritos.com for more information.