This is an archived article and the information in the article may be outdated. Please look at the time stamp on the story to see when it was last updated.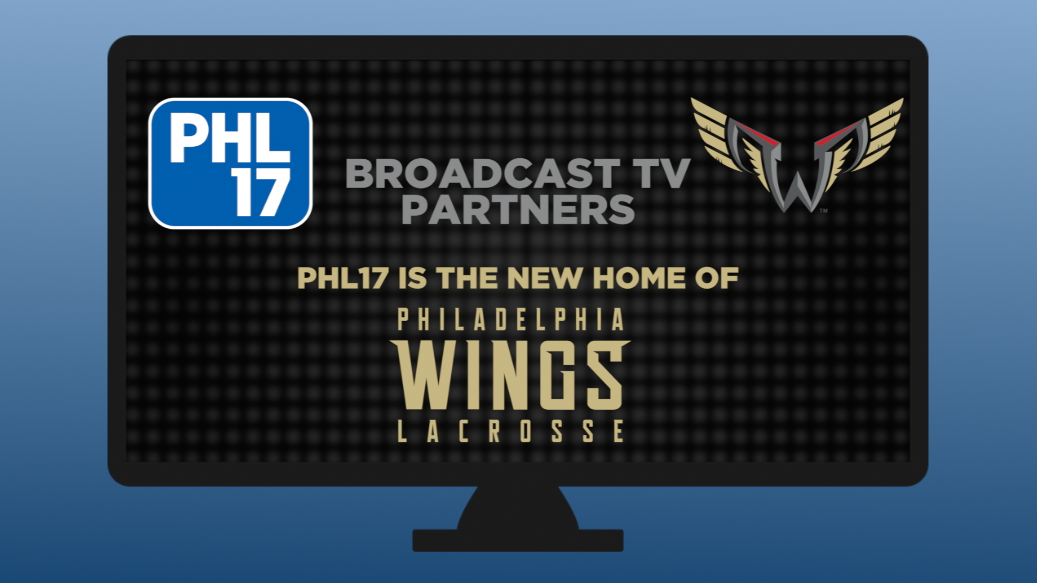 PHL17 is pleased to announce a Broadcast Partnership with the Philadelphia Wings Lacrosse team beginning with the 2018-2019 season. As a founding partner, PHL17 will serve as the exclusive television home for Philadelphia Wings Lacrosse, broadcasting all home games and a select number of away games.
"PHL17 has a long history of bringing the best in local sports to the passionate fans of Philadelphia and we are thrilled to be a founding and flagship partner of the Philadelphia Wings when their season kicks off on Saturday, December 15th," said Vince Giannini, Senior Vice President and General Manager of PHL17.
"Having Wings games air on a local station in the market is critical to our mission of growing the sport of lacrosse in the Greater Philadelphia Area" said Lindsey Masciangelo, Philadelphia Wings Vice President, Business Operations. "We are excited to work with PHL17 to bring first class entertainment to our fans."
Production for all Philadelphia Wings telecasts will be produced by PHL17. Booker Corrigan and Scott Gabrielsen will call the action with Erin Dolan reporting between the benches. The first telecast will be the Wings Home Opener on Saturday, December 15th at 1pm on PHL17.
Philadelphia Wings Broadcast Schedule on PHL17
Saturday, Dec. 15 – 1pm VS Buffalo
Saturday, Dec. 29 – 7:30pm @ Rochester
Friday, Jan. 4 – 7:30pm @ Toronto
Saturday, Jan. 12 – 7pm VS Georgia
Saturday, Jan. 19 – 7:30pm @ Buffalo
Saturday, Jan. 26 – 7pm VS Toronto
Friday, Feb. 1 – 8pm VS Rochester
Saturday, Feb. 9 – 7pm VS Colorado
Saturday, Feb. 16 – 7pm VS New England
Friday, Mar. 8 – 8pm VS Buffalo
Saturday, Mar. 23 – 7pm VS New England
Saturday, Apr. 6 – 12pm VS Calgary
Tickets to all Philadelphia Wings Home Games can be purchased at www.WingsLAX.com