This is an archived article and the information in the article may be outdated. Please look at the time stamp on the story to see when it was last updated.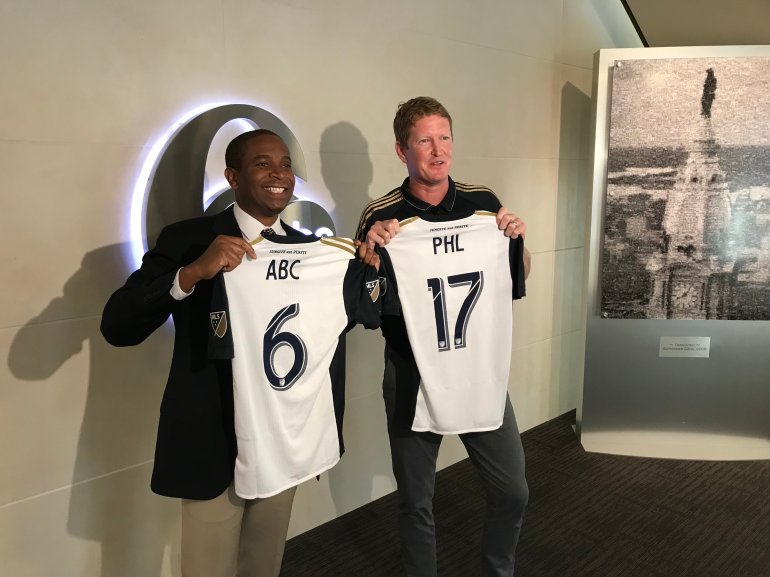 PHILADELPHIA, PA – Wednesday, December 20, 2017 – Philadelphia Union announced a continuing broadcast partnership with the club's founding broadcast partner, 6abc, as well as a new partnership with PHL17. Under the agreement, PHL17 will serve as the new flagship television home for Philadelphia matches, broadcasting the majority of the Union's contests. A select number of Union matches will also be televised on 6abc.
Production for all local Philadelphia Union telecasts in 2018 will be handled by 6abc. As a result of the new broadcast agreement, Union telecasts will now be available to 32% more residents in the Greater Philadelphia region.
"This partnership with PHL17 and 6abc is great news for Philadelphia Union fans," said Tim McDermott, Chief Business Officer, Philadelphia Union. "Improving our reach and distribution is a priority for us as we aim to make the Union more accessible to our great supporters across the region. We believe we have created arguably the best broadcast partnership in MLS with this announcement. Combining the strength and reach of two broadcast institutions in 6abc, the most watched TV station in Philadelphia, alongside PHL17 allows Union fans to access our locally televised broadcasts in greater numbers than ever before."
Returning to the broadcast booth will be play-by-play legend and the voice of Philadelphia Union, JP Dellacamera, who has called Union matches for eight seasons. Regarded as the Voice of Soccer, the future Hall of Famer's broadcasting career has spanned over 30 years, calling eight men's FIFA World Cups on TV or radio, along with five women's World Cups on TV and three Olympic Games on NBC. Along with Philadelphia Union coverage, Dellacamera also serves as a voice on the national level as a play-by-play voice for FS1.
Joining Dellacamera in the booth will be color commentator Tommy Smyth, who joined Philadelphia Union midway through the 2016 campaign. Smyth spent 24 years at ESPN covering and broadcasting soccer. In addition to the UEFA Champions League broadcasts on ESPN, Smyth was a familiar face and voice on ESPN's coverage, calling over 3,000 international matches from leagues all over the world.
"As a founding partner with the Union, we're delighted to play a part in the evolution of its media expansion within the Philadelphia television market," said Bernie Prazenica, 6abc President & General Manager. "We think this is great news for the passionate Union fan base, and we're excited to see the club rise to new heights in 2018!"
"PHL17 has a long history of bringing the best in local sports to the homes of the Delaware Valley and we are thrilled to be the flagship partner of the Philadelphia Union beginning in March," said Vince Giannini, Senior Vice-President and General Manager, PHL17.
Union supporters can find 6abc and PHL17 on the following channels, listed below per cable/satellite provider:
6abc
Over-the-air: 6.1
Xfinity: 6/806
Verizon Fios: 6/506
Directv and Dish Network: 6
PHL17
Over-the-air: 17.1
Xfinity: 17/807
Verizon Fios: 17/517
Directv and Dish Network: 17