This is an archived article and the information in the article may be outdated. Please look at the time stamp on the story to see when it was last updated.
So the biggest Beer Camp Across America is the biggest beer tour in the country, probably ever, and it just rolled through Philadelphia. If you were one of the almost 3000 in attendance, nice job!  You made Philly beer history.  For the rest of you, here are some really good reasons you should have went.
1. Beer Camp was a crazy good time with plenty of photo-ops.  Check out our gallery below featuring a sample of some of the 75 breweries and almost 3000 beer enthusiasts in attendance.
2. Beer Camp Collectible Sampling Glass. The fine folks at Beer Camp let you know as soon as you walked in: This was not your average beer fest. Instead of paper or plastic cups, attendees received a quality piece of glassware, perfectly sized and shaped for sampling quality beer.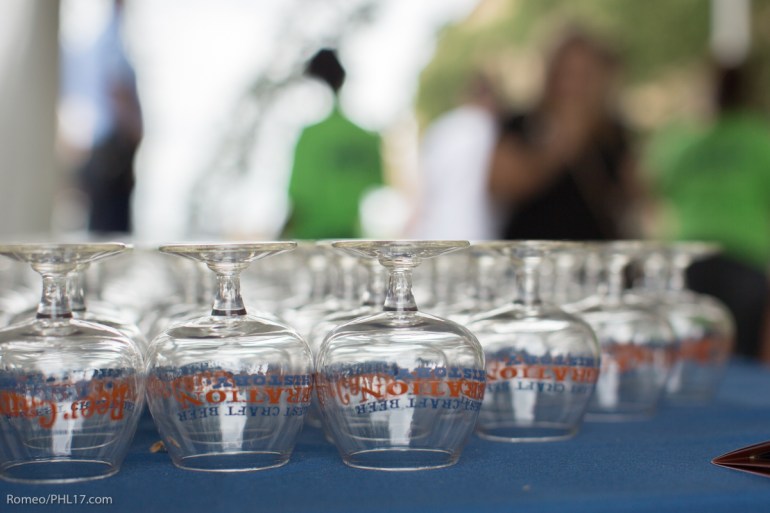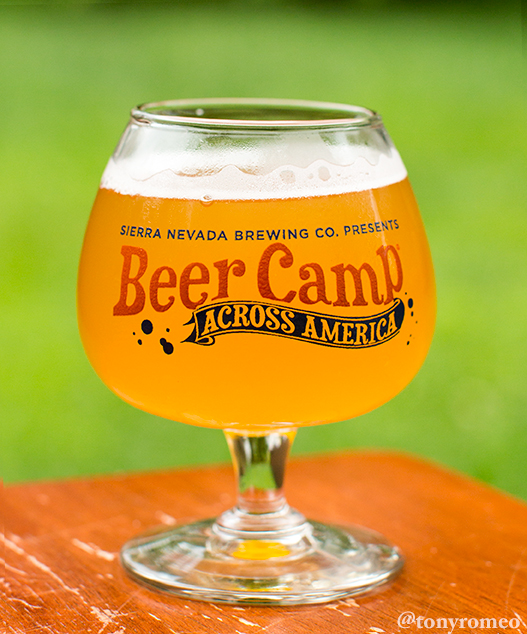 3. Safety First. Beer Camp kept the safety and well being at the forefront with free shuttles all day, bike valet, EMT personnel on hand and lots of security guards that saw very little action from the Beer Camp crowd.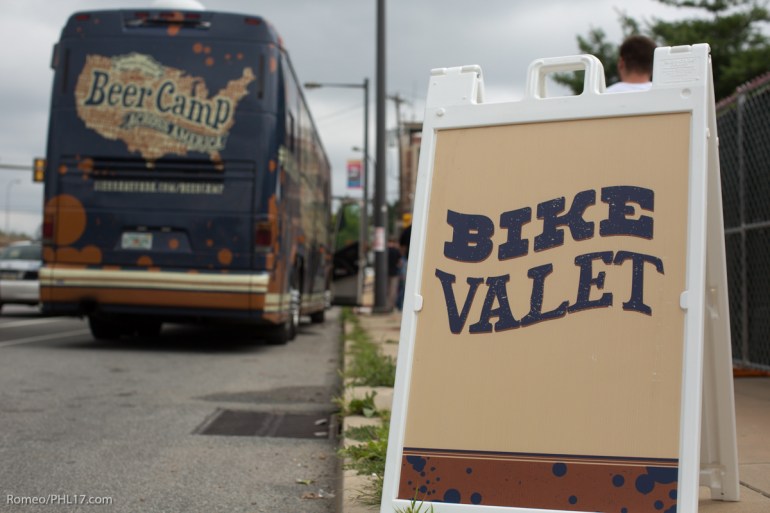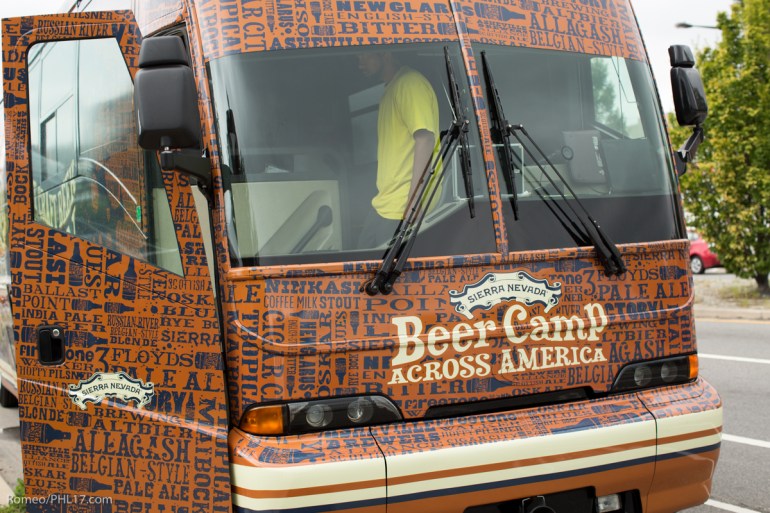 4. Only seven cities were selected for this historic tour and Philadelphia was one.  That's right, not New York, or LA, or Dallas– Philly.  Philly may take a back seat to other top markets in a lot of things, but not brew.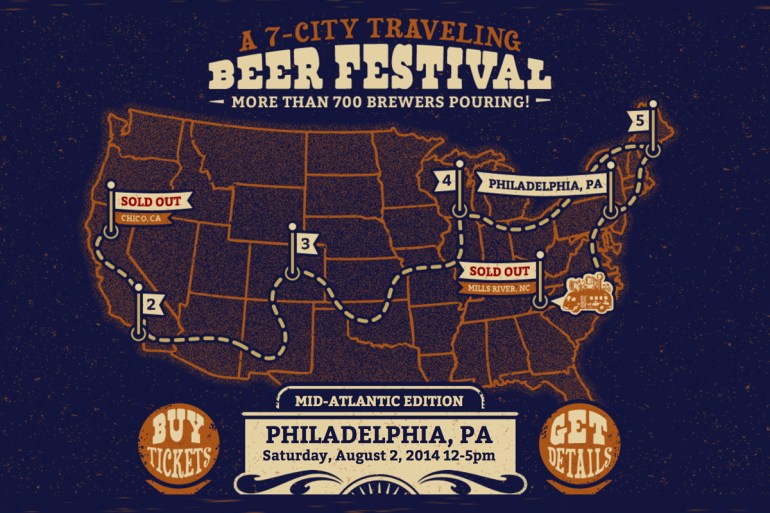 5. You couldn't get your hands on the Beer Camp Collector's 12.  Sure you started sleeping with the manager of your local craft seller to get him or her to set you one aside, but so did everyone and Sierra was super stingy with the distribution.  But they were all available to sample at Beer Camp Philly.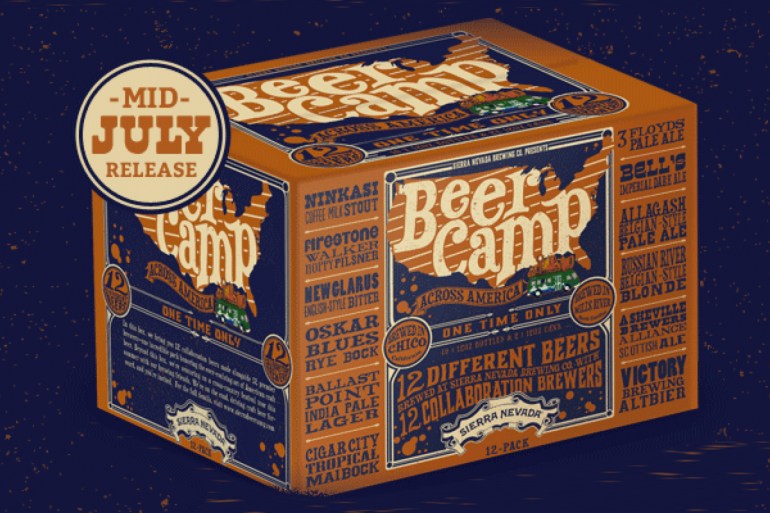 6. Philadelphia and Pennsylvania Brewers were well represented at Beer Camp.  Over 40 breweries from PA were on hand to not just give you samples, but to give you insight to the beers that you will be able find in the Philadelphia area.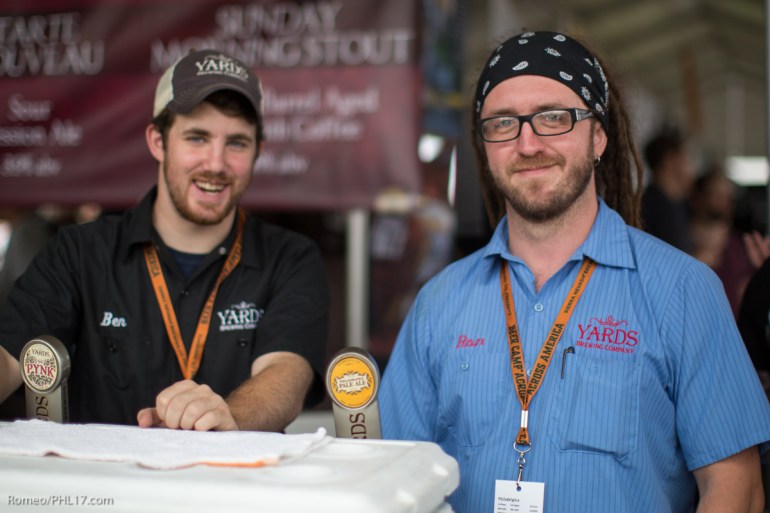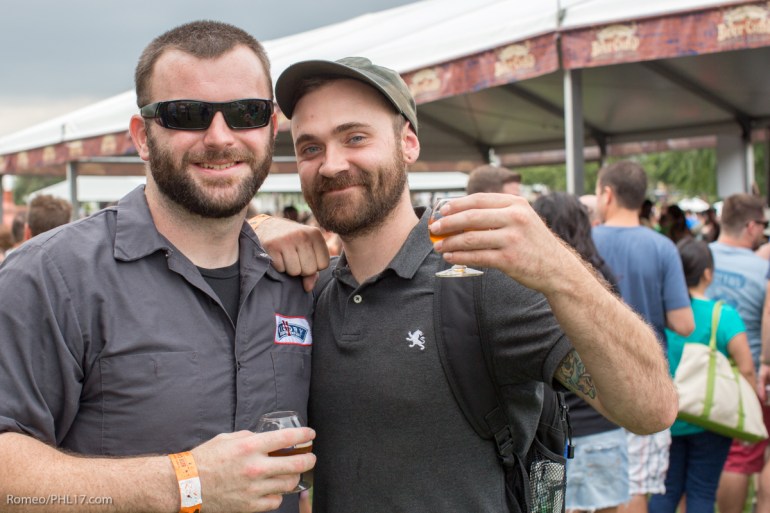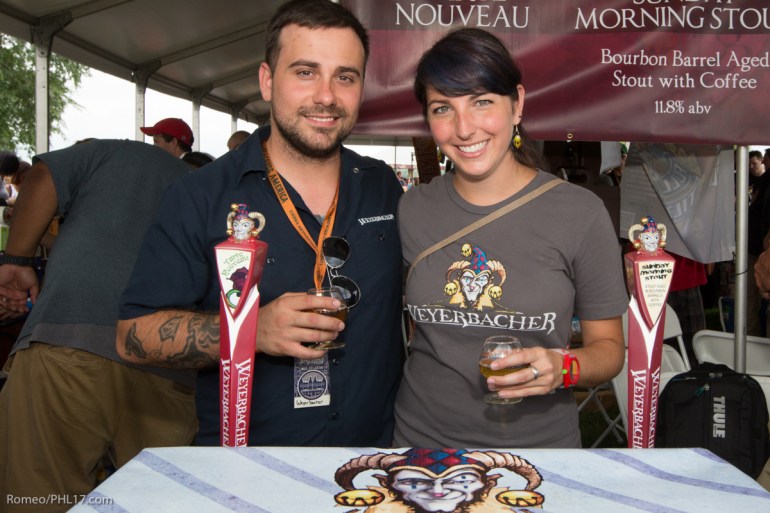 7. Pliny the Elder.  For East-coasters, finding this elusive Russian River favorite is tough. But if you were willing to wait in what was the longest line at Beer Camp, you and your friends could cross Pliny of your Beer Bucket List.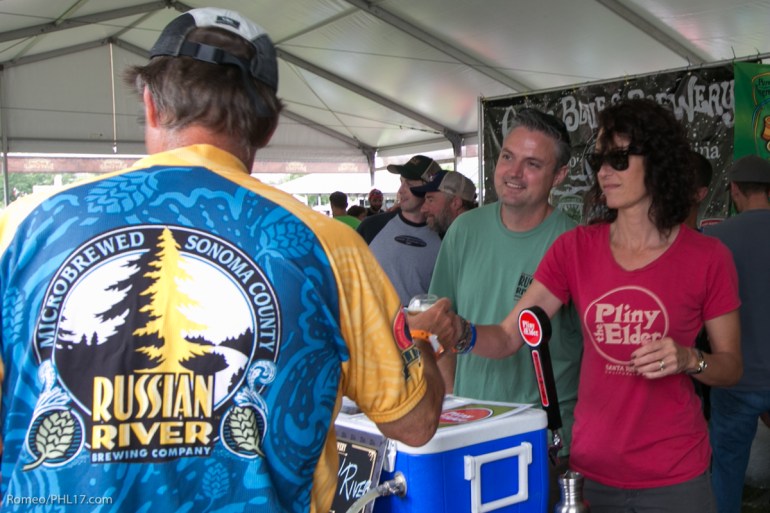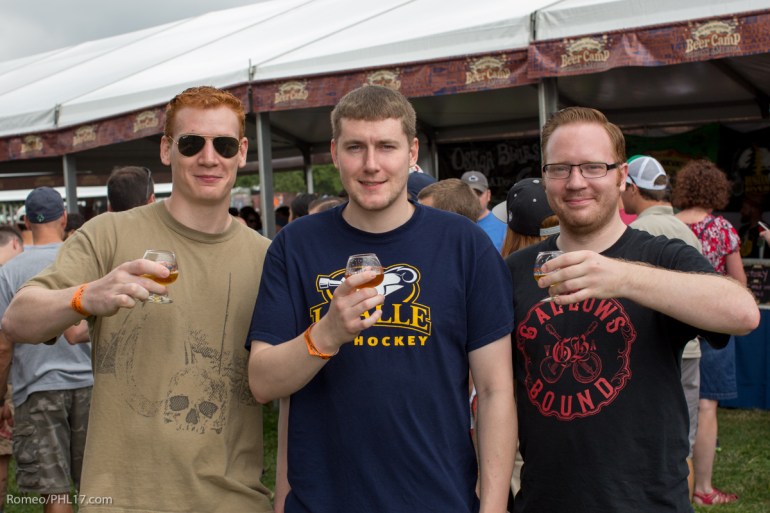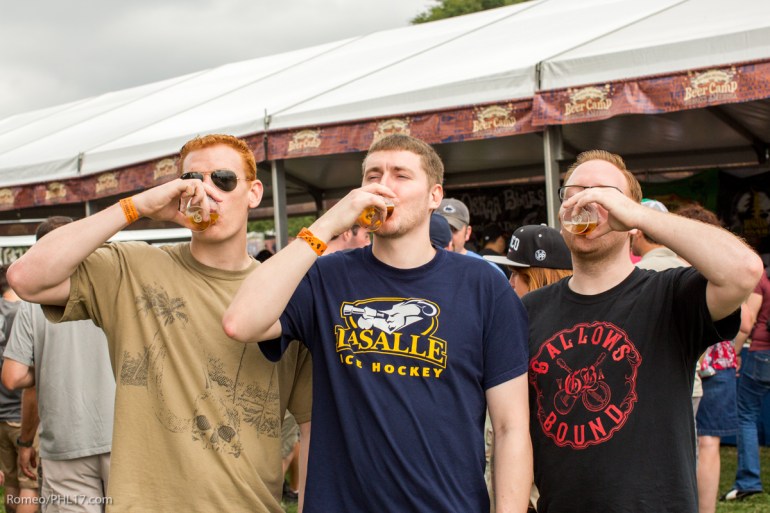 8. Beer App Check-Ins.  Whether you like the Beer Advocate App, Untappd App or something else, Beer Camp was a great place to rack up some serious check-in and make new app friends.  (You can follow me on Untappd here!)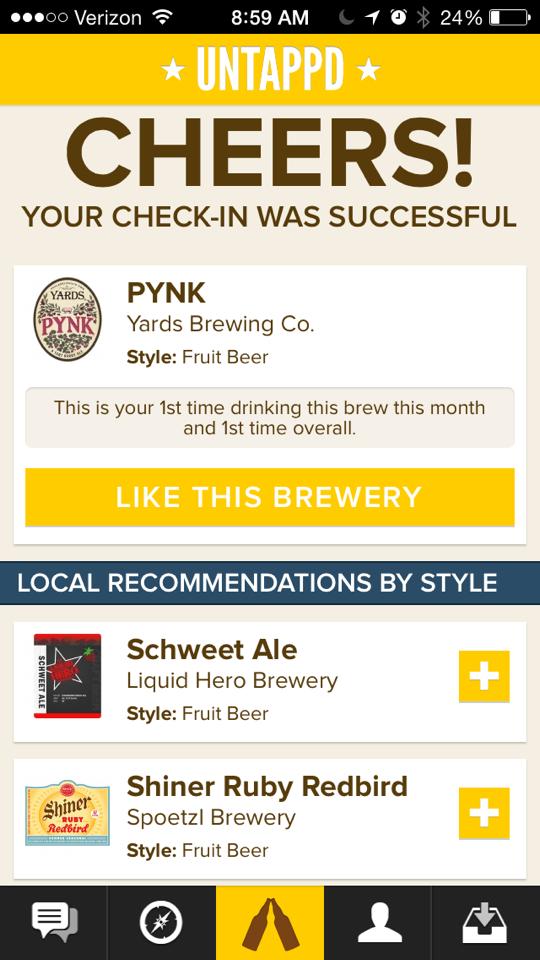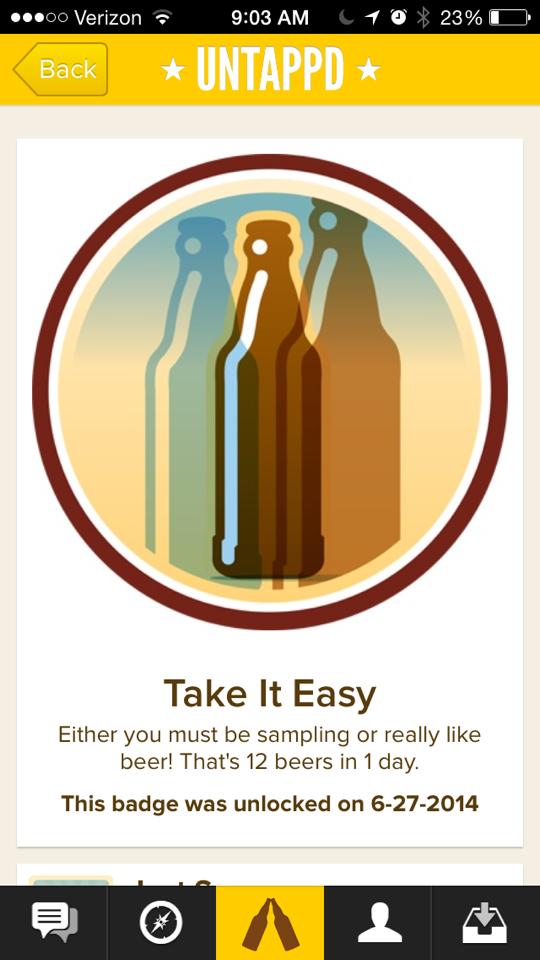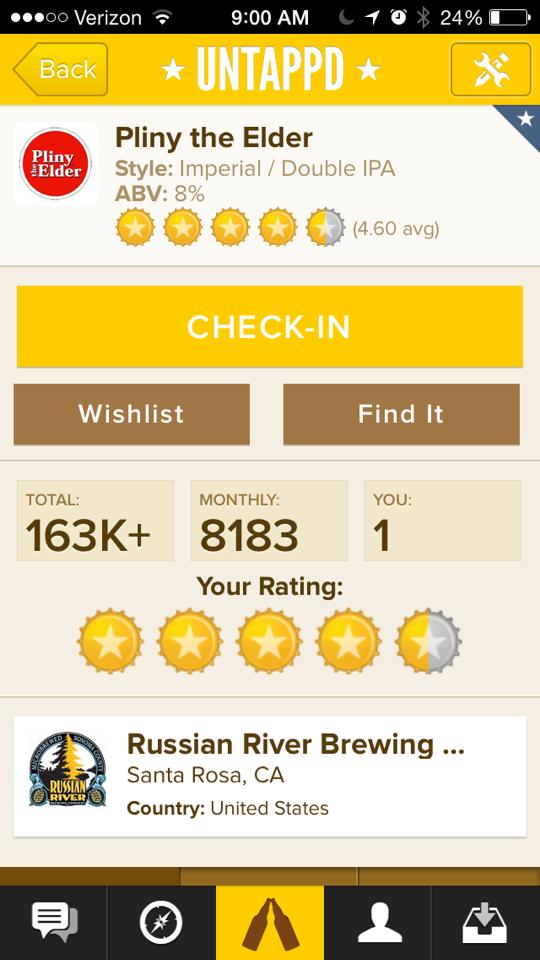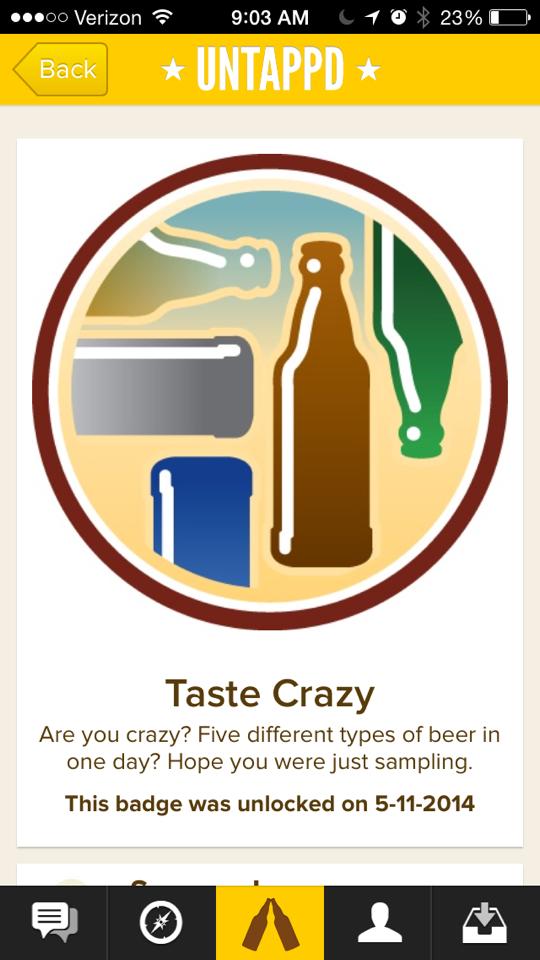 9. Great Food.  No matter what your taste in beer, Beer Camp had great food pairings from some of the best food trucks the city has to offer.

 10. Great Beer Camp Merchandise.  The same great graphic art that went into the trailer, web site and packaging for Beer Camp, went into the hats, t-shirts bags, etc.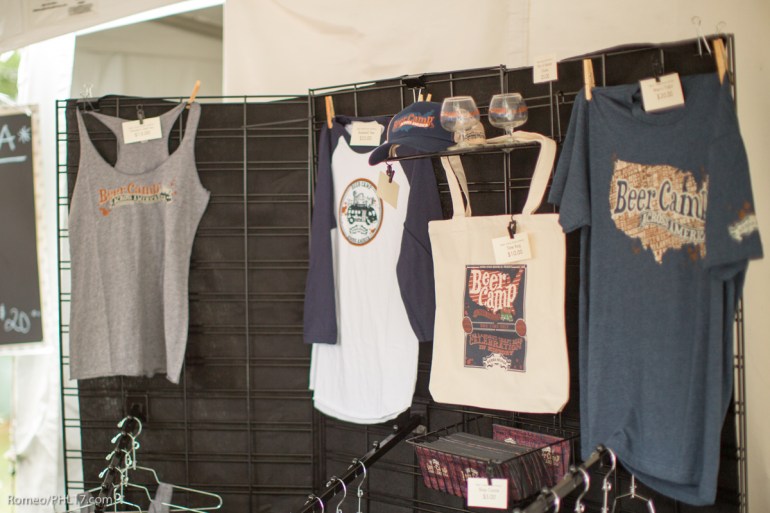 11. It's a great place for a Bachelor Party Pre-Game!  Congrats to Dustin Lance below who did just that with his buddies.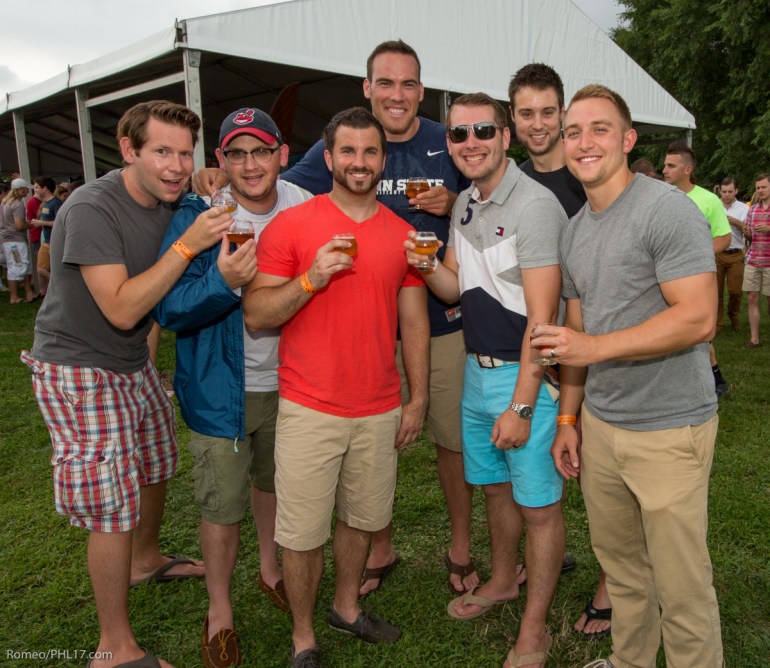 12. Beer Camp benefits the Brewers of PA.  A portion of each Beer Camp goes to a local brewers guild, the Brewers of PA at the Mid-lantic Camp, and Beer Camp brewed a special brew called "Guildy Pleasure" that features New Zealand and Australian hops to raise awareness for the local guilds.

13. Great Music. Beer Camp had great tunes all day and March Fourth Marching Band appeared at the end of the festival.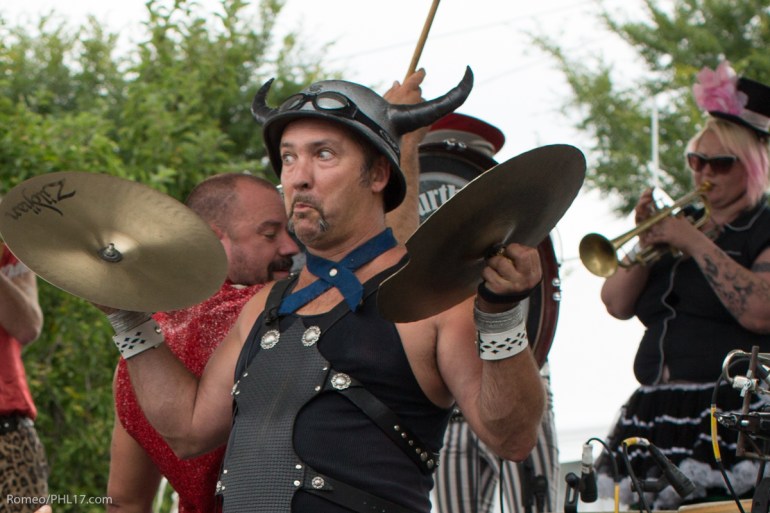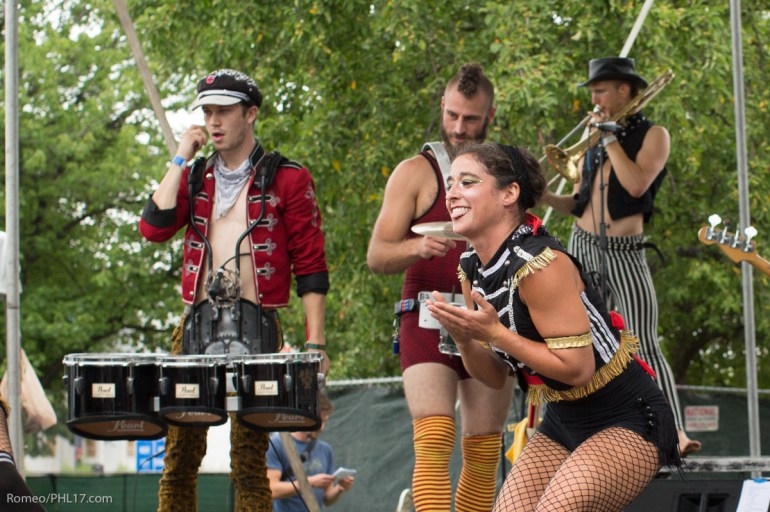 14. Penn Treaty Park is a great venue.  Located right off the Delaware the park offers lots of space and great views of the river.

 15. This one time at Beer Camp?  You made once in a lifetime memories with beer friends new and old.  Justin Baggs proudly displaying the limited edition poster he had signed by a few hundred of his new friends from Beer Camp.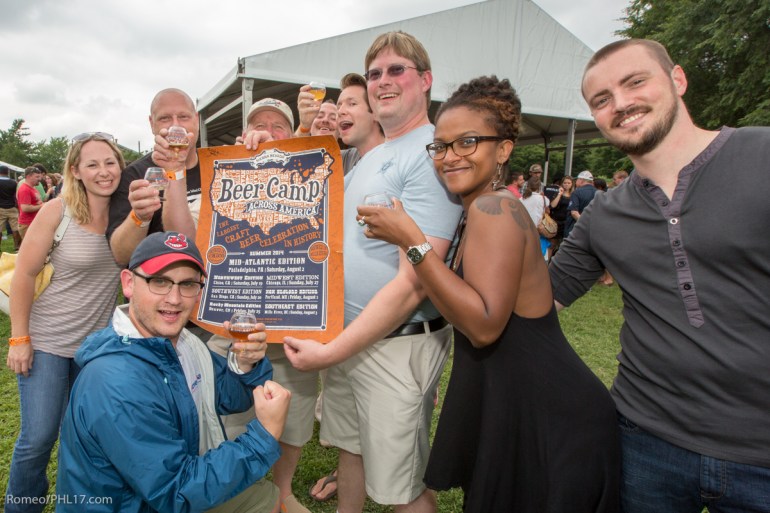 16. Victory Brewing Company of Downington, PA.  The Beer Camp Across America Tour started with a collaboration 12-pack comprising what Sierra considered some of the top breweries all over the country.  With nearly 2800 breweries in America, competition was fierce.  Victory was on hand with a few dozen employees and friends celebrating the well deserved honor, talking about the product and making Pennsylvania proud.
17. Lastly, more than 70 Breweries from all over the country came out, at great cost and effort, so you could taste their beer. Please use the links to LIKE, SHARE, TWEET and generally thank them for their efforts.
Pennsylvania: 2nd Story Brewing | Barley Creek Brewing  | Barren Hill Tavern and Brewery | Battlefield Brew Works | Berwick Brewing | Conshohocken Brewing  | Yuengling & Son | Dock Street Brewery | EARTH – Bread + Brewery | Evil Genius Beer | Fegley's Brew Works | Free Will Brewing |Golden Avalanche Brewing | HiJinx Brewing | Lancaster Brewing | Liquid Hero Brewery | Marzoni's Brick Oven & Brewing  | Naked Brewing | Neshaminy Creek Brewing | Nodding Head Brewery | North Country Brewing | Old Forge Brewing  | Philadelphia Brewing  | Prism Brewing | Round Guys Brewing | Roy-Pitz Brewing | Saucony Creek Brewing |  ShawneeCraft Brewing | Sly Fox Brewing  | South County Brewing . | Spring House Brewing  | St. Boniface Craft Brewing  | Straub Brewery | Susquehanna Brewing C. | The Colony Meadery | Tröegs Brewing | Vault Brewing  | Victory Brewing  | Weyerbacher Brewery | Yards Brewing New Jersey: Climax Brewing  | Cricket Hill Brewing | Forgotten Boardwalk Brewing  | Kane Brewing  | Tuckahoe BrewingDelaware:  Dogfish Head Craft Brewery | Dominion Brewing  | Stewart's Brewing  | Twin Lakes Brewing Maryland:  36 Foot Brewing  | Evolution Craft Brewing  | Full Tilt  Brewing | Heavy Seas Beer | The Brewer's Art | Union Craft Brewing Virginia: Champion Brewing  | Crooked Run Brewing | Forge Brew Works | Hardywood Park Craft Brewery | Heritage Brewing Co. | Star Hill Brewery | Young Veterans Brewing DC: Bluejacket |  Brau Brewing | Right Proper Brewing California: Ballast Point Brewing | Firestone Walker Brewing | Russian River Brewing  | Sierra Nevada Brewing Co  Massachusetts: Boston Beer Company Maine: Allagash Brewing Michigan: Bell's Brewery, Inc. Florida: Cigar City Brewing New York: Keegan Ales | Saranac Brewery Colorado: Oskar Blues
By: Tony Romeo / PHL17
Got a great idea for a web story? Tweet me @tonyromeo or send me an email.  As always, thanks for the tip!