GlobeNewswire
Revolutionizing Fashion and Creativity: MEFLEX Launches as the Premier Fashion AI NFT PlatformPanama City, Panama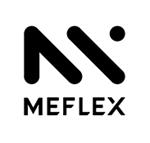 News provided by
MEFLEX
Nov 21, 2023, 6:00 PM ET
PANAMA CITY, PANAMA, Nov. 21, 2023 (GLOBE NEWSWIRE) -- MEFLEX, a groundbreaking startup at the forefront of fashion and technology innovation, is proud to announce its official launch as the leading platform in the burgeoning world of Fashion AI NFTs. In just one week since its debut, MEFLEX has garnered an impressive 25,000 users, solidifying its position as a transformative force in the fashion industry and NFT ecosystem.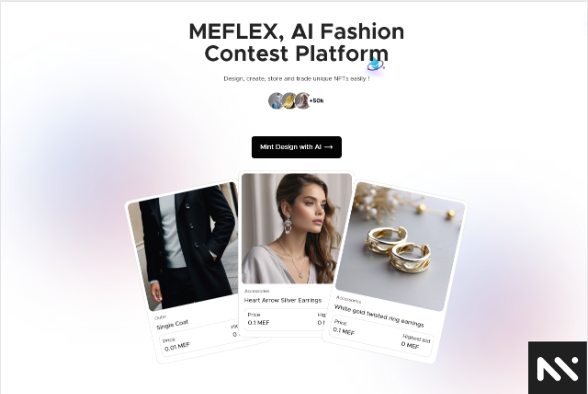 MEFLEX introduces a revolutionary platform that empowers users to seamlessly create AI-powered fashion images, sparking new avenues of creativity and self-expression. What sets MEFLEX apart is its cutting-edge image-to-image module, which intuitively understands user sketches and transforms them into captivating, high-quality fashion images. By bridging the gap between AI and fashion, MEFLEX opens up endless possibilities for designers, artists, and fashion enthusiasts alike.
Key Features of MEFLEX:
AI-Powered Fashion Creativity: MEFLEX leverages advanced AI technology, allowing users to craft unique, visually stunning fashion designs effortlessly.
Image-to-Image Transformation: MEFLEX's groundbreaking image-to-image module breathes life into user sketches, enabling them to transform their concepts into professional-grade fashion images.
User-Friendly Interface: MEFLEX is designed with user accessibility in mind, ensuring that both industry professionals and newcomers can utilize its capabilities with ease.
NFT Integration: Users can seamlessly mint their AI-generated fashion creations as non-fungible tokens (NFTs), tapping into the world of digital fashion collectibles.
MEFLEX Wallet App:
Available on App Store and Google Play: MEFLEX Wallet App, an essential component of the platform, is readily accessible for users on both App Store and Google Play.
Over 35,000 Downloads: The MEFLEX Wallet App has already been downloaded more than 35,000 times, underlining its popularity and user-friendly features.
Free AI Image Generation: MEFLEX is committed to democratizing AI creativity by offering free AI image generation, ensuring that fashion enthusiasts of all backgrounds can enjoy and explore the limitless possibilities of AI-generated fashion designs.
Founder and CEO of MEFLEX, Jonghun Lee, expressed enthusiasm for the platform's rapid growth and the success of the MEFLEX Wallet App: "We are thrilled by the overwhelmingly positive response to MEFLEX and the rapid adoption of our Wallet App. Our vision is to empower individuals across the fashion and creative spectrum by harnessing the potential of AI technology. We are just beginning our journey, and the possibilities ahead are incredibly exciting."
MEFLEX has already piqued the interest of fashion influencers, designers, and artists who see the platform as a game-changing tool for their work. With a rapidly expanding user base, MEFLEX is committed to continuous innovation and the promise of new features, partnerships, and collaborations that will reshape the fashion and NFT landscape.
For more information about MEFLEX, to download the Wallet App, and to join the creative revolution, please visit https://meflex.io.
About MEFLEX: MEFLEX is a pioneering startup that blurs the boundaries between fashion and artificial intelligence. With a mission to empower creators and enthusiasts, MEFLEX offers cutting-edge AI tools and an innovative image-to-image module for generating captivating fashion images. MEFLEX is redefining the way fashion is conceived, created, and shared in the digital age.
Visit MEFLEX: MEFLEX Website


Note to Editors:
For more information on MEFLEX's groundbreaking features and its visionary approach to digital lifestyles, please visit MEFLEX Website. High-resolution images, interviews, and additional materials are available upon request.


https://www.meflex.io/
 

Disclaimer: The information provided in this press release is not a solicitation for investment, or intended as investment advice, financial advice, or trading advice. It is strongly recommended that you practice due diligence (including consultation with a professional financial advisor) before investing in or trading securities and cryptocurrency.


Ed Yeom
Meflex
cto at meflex.io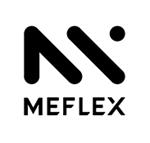 NOTE: This content is not written by or endorsed by "WPHL", its advertisers, or Nexstar Media Inc.
For inquiries or corrections to Press Releases, please reach out to GlobeNewswire.