GlobeNewswire
Justice Benefits Inc Unveils Innovative RMTS System to Revolutionize Federal Program Compliance and Efficiency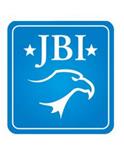 News provided by
JBI Ltd
Nov 20, 2023, 7:00 AM ET
COPPELL, TEXAS, Nov. 20, 2023 (GLOBE NEWSWIRE) -- Justice Benefits Inc (or JBI Ltd), a leader in providing cutting-edge solutions to local government agencies, is proud to announce the launch of its latest innovation - the Random Moment Time Study (RMTS) system. This advanced web-based system is set to redefine how government agencies and public entities manage and document federally funded programs.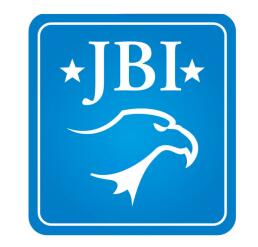 Revolutionary Approach to Federal Compliance and Efficiency
The RMTS system represents a significant leap forward in helping government agencies demonstrate compliance and accountability in their operations. This federally approved and accepted statistical sampling method is designed to estimate the time spent on various tasks, such as educational activities, direct medical services, and Medi-Cal administrative activities. By employing a valid random sampling technique, RMTS accurately captures time and activities, fulfilling documentation requirements for multiple federal revenue programs.
User-Centric Design and Security Measures
A key feature of the RMTS system is its user-friendly interface, designed to cater to users with diverse technical backgrounds. This focus on usability underscores JBI's commitment to creating technology that is accessible and efficient for all users. Additionally, data security and compliance with federal regulations were paramount in the development process. The tech team implemented stringent security protocols and advanced encryption technologies, ensuring the protection of sensitive data and adherence to regulatory standards. The web-based interface randomly selects and assigns a "moment" (1 minute) to a predetermined list of Time Survey Participants (TSPs). This innovative approach significantly reduces the staff time needed to record participant activities, enhancing operational efficiency. The system is not only intuitive but also secure, ensuring the confidentiality and integrity of the data collected.
Impactful Benefits for Various Public Agencies
The use of RMTS is a game-changer for State departments, school district programs, and other eligible public agencies. It allows for accurate documentation of staff activities relating to reimbursable Federal programs. The results from RMTS are crucial in allocating expenditures and determining appropriate claiming under federal programs, streamlining the complex process of federal fund management.
Innovative Technologies and Methodologies
Central to the RMTS system is a range of pioneering technologies and methodologies, meticulously crafted by JBI's elite software development team. These experts have employed advanced algorithms and data processing techniques to ensure the utmost accuracy and reliability in time tracking and activity documentation. The development process was rooted in an innovative software development approach, characterized by agile methodologies, which facilitated rapid prototyping, the integration of user feedback, and continual refinement of the product. By harnessing technology to address real-world challenges, JBI is not only enhancing the operational efficiency of local governments but also contributing to the broader goal of responsible and effective public administration.
Collaboration and Client-Centric Development
The development of the RMTS system was a collaborative effort, reflecting a synergistic relationship between JBI's technology experts, research department, and client feedback. This collaboration ensured that the system is not only a technological achievement but also a practical, client-centric solution that addresses the specific needs of public agencies. It exemplifies JBI's ability to deliver solutions that are both innovative and highly relevant to its clients' requirements.
Future Outlook
The RMTS system is a testament to JBI's ongoing commitment to innovation in the public sector. As JBI rolls out the RMTS system, the anticipation among public agencies is palpable. This tool is set to become an indispensable asset for agencies seeking to optimize their federal funding streams. The potential impact on public services is significant, as more efficient fund management translates to improved community services.
With a team dedicated to technological excellence and a forward-looking approach, JBI is well-positioned to continue introducing groundbreaking solutions. These future developments are anticipated to further revolutionize public administration and service delivery, reinforcing JBI's role as a leader in public sector efficiency and technological advancement.
About Justice Benefits, Inc
Headquartered in Coppell, Texas, JBI has long recognized the challenges faced by local governments in accessing federal reimbursement opportunities. The lack of resources to identify these opportunities, understand federal requirements, and comply with application processes has been a significant hurdle. JBI's response to this challenge has been proactive and robust. With a dedicated research team, JBI continually explores new federal entitlement programs, offering tailored solutions to its clients. Today, JBI assists over 650 counties and municipalities across the country, helping them recover much-needed funding through various federal reimbursement and payment programs.
For more information about the Random Moment Time Study system or JBI's range of services, please contact:
Jim Green
Email Address: info@jbi-ltd.com

Website: https://jbi-ltd.com/


Jim Green
nfo at jbi-ltd.com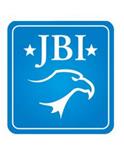 NOTE: This content is not written by or endorsed by "WPHL", its advertisers, or Nexstar Media Inc.
For inquiries or corrections to Press Releases, please reach out to GlobeNewswire.