This is an archived article and the information in the article may be outdated. Please look at the time stamp on the story to see when it was last updated.
How do you surprise one of the lead networking professionals in Philadelphia who keeps constant tabs on the heart-beat of the City of Brotherly Love?
You ambush her with a little Morning Rush, of course!
Meet Kate Marlys, a.k.a. Philly PR Girl.  In 2012, she founded Philly PR Girl LLC to deliver PR and Marketing services for events in Philadelphia, while also building awareness and branding for small businesses throughout the city.  Our Morning Rush crew headed over to her house for what she thought was going to be an interview about the Philly Fashion Expo.  What happened next?  You'll have to watch and find out!
If you know someone who is ratchet and in need of a makeover, follow Antoine and his band of makeover angles on Twitter @HouseofTalentPa.  Tune into Eye Opener weekdays from 6-8am and follow us on Facebook and Twitter @EyeOpenerPhilly.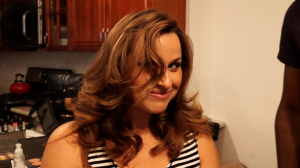 For more information about great events going on in Philadelphia, visit Kate's website at phillyprgirl.com