This is an archived article and the information in the article may be outdated. Please look at the time stamp on the story to see when it was last updated.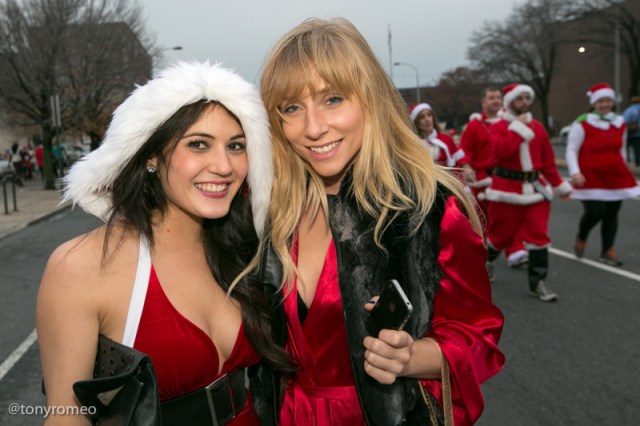 Philadelphia Magazine calls Running of the Santas Philadelphia, "A younger, hotter version of the Mummers Parade."  While we here at PHL17 find the Mummers Parade incredibly hot…  Running of the Santas 2012 was indeed a jolly good kick off to the holiday party season.
The Running of the Santas is at its core a "pub crawl" and is part of a national series. The "run" begins in the Northern Liberties section of Philadelphia at Finnegans Wake and ends at The Electric Factory (aka The North Pole).  Over 6000 people dressed as Santa run, walk, skip, or crawl the five blocks from one bar to the other.
The run benefits the Ellie Koerner Leukemia Fund and the FOP Lodge #5 Survivors Fund.  Event promoter RyanVan Laey hosted the event and pointed out that the Philadelphia run was the biggest and most "enthusiastic" of any other in the country. Shocker.
Enjoy the photos!