The Rest in Peace 5K, or the RIP 5K as the kids in East Falls and Laurel Hill Cemetery call it is a great Philadelphia way to start the real "holiday season" that we all know is Halloween.  This Saturday marked the 7th Annual RIP 5k, a race that features over 300 runners in costume winding their way around one of the most historical cemeteries in the country.  As a runner and a believer in spooks, specters and ghosts, I never miss this event and have covered it for PHL17 many times.   The cemetery is a great place to take pictures and, in no particular order, here are my favorite images from the day.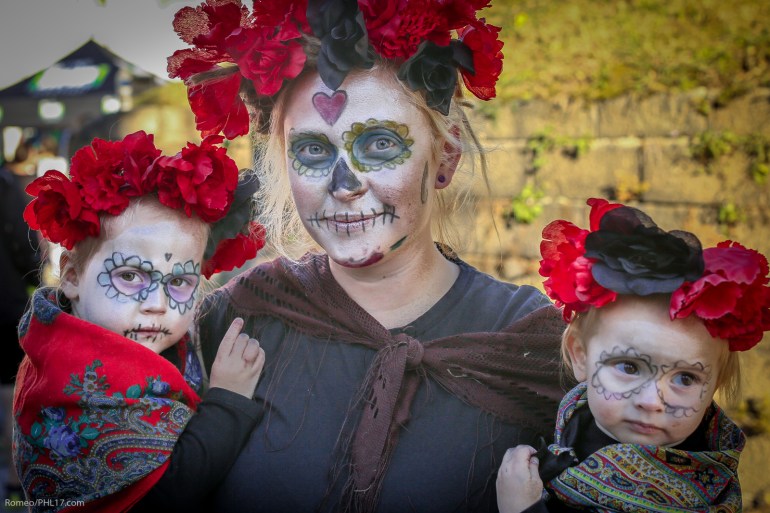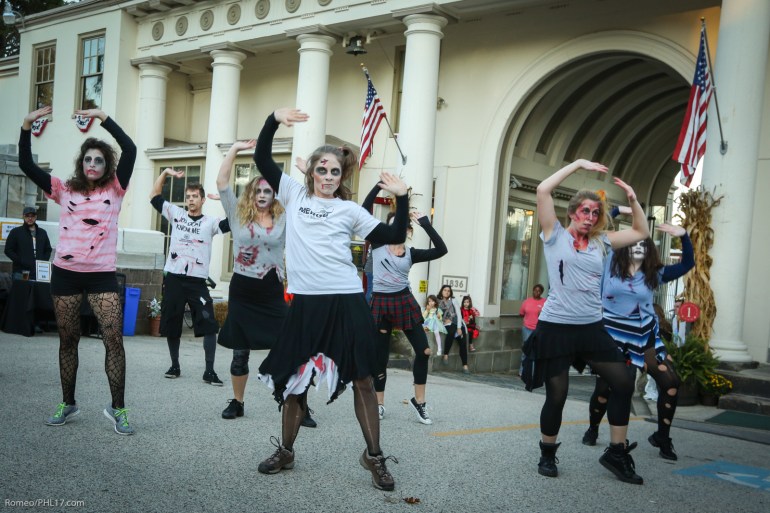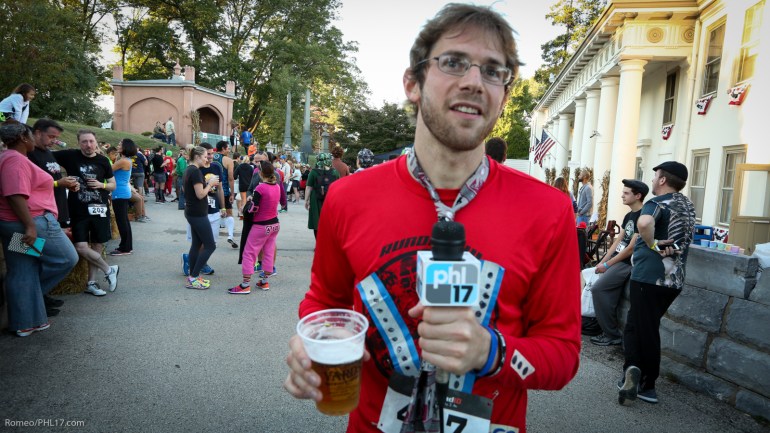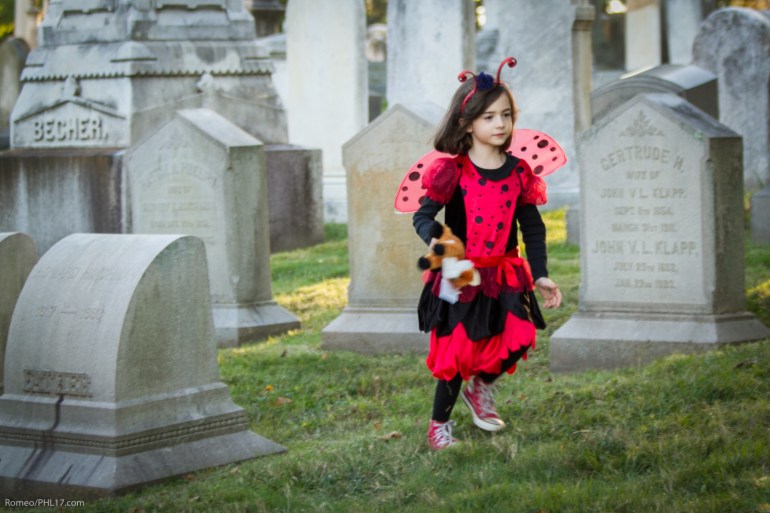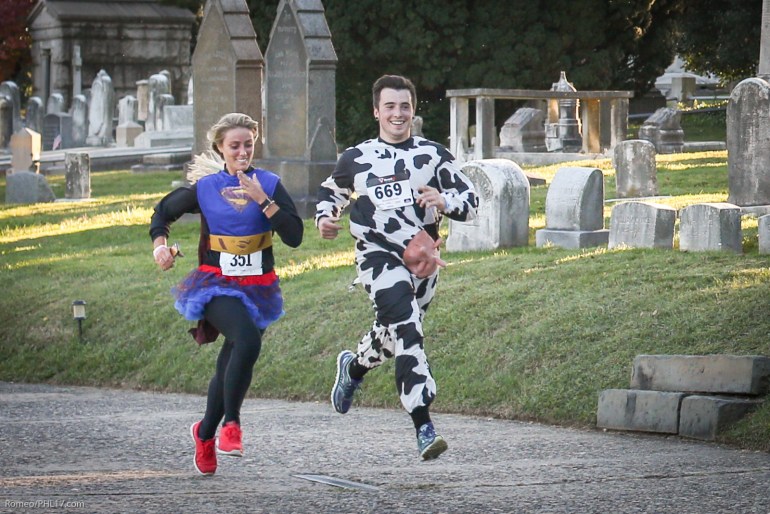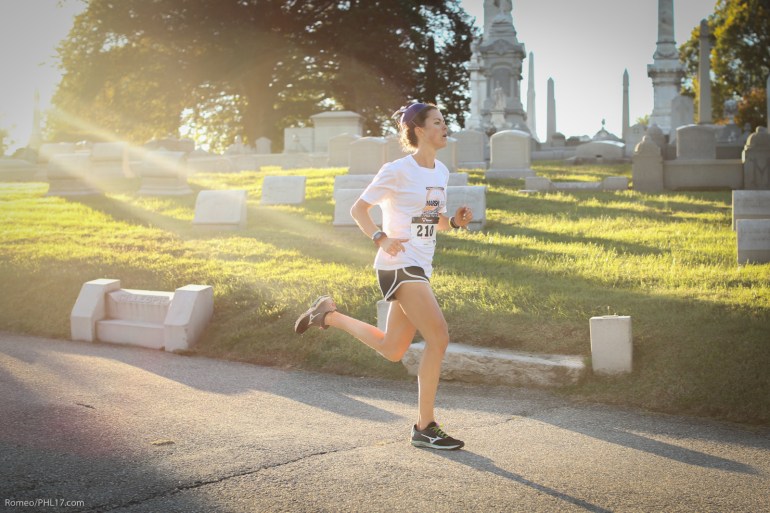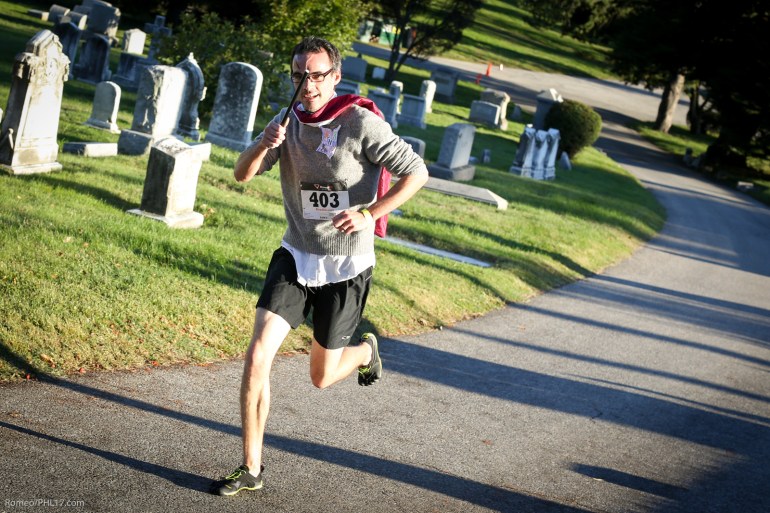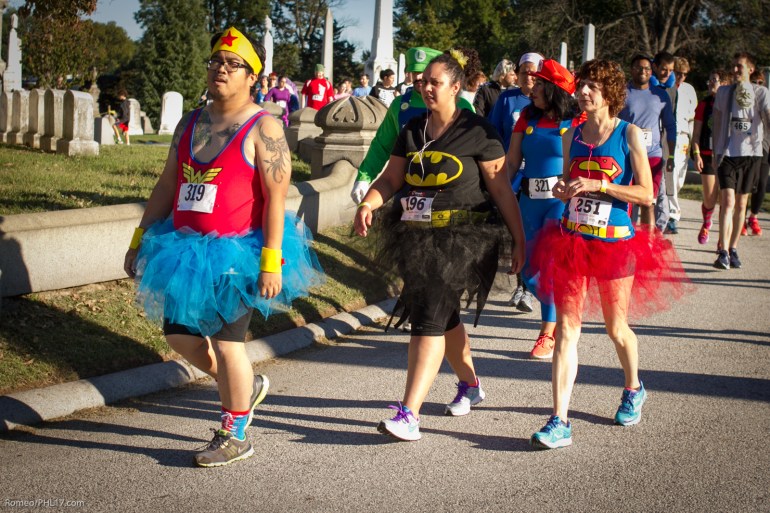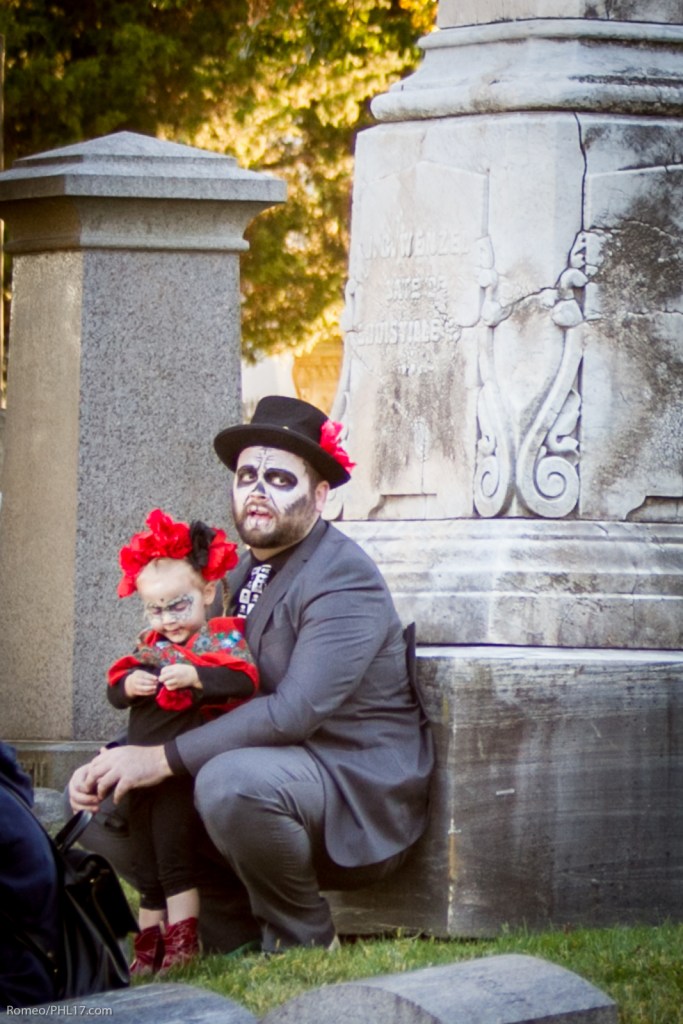 We also took lots of other great RIP 5K photos from that day that you can check out in this gallery.
Since we appreciate the great costumes we like to take the extra effort to give them a creepy old timey look in keeping with the spirit of Laurel Hill's rich history.
Runners of all ages and ability run, jog and walk through the gravestones.  The courses hills can take a toll on some runners, but everyone looks great at the start as you can see in this video.
In addition to the excitement of winding  through headstones runners are invited to an after-party featuring treats, drinks, music, and costume prizes.  Organized by East Falls Fitness, the Friends of Laurel Hill Cemetery, and with the help of Presenting Sponsor, East River Bank, all proceeds of the  Rest in Peace 5K Run benefited the Friends of Laurel Hill Cemetery and help with the upkeep of the grounds and the gravestones.
If you'd like to experience a truly unique cemetery experience in Philadelphia Laurel Hill Cemetery offers many other haunting events including; Soul Crawl: Haunted History Halloween Tours, True Tales from the Tombs: Mischief Night by Firelight, Fall Family Day: Halloween Picnic and Parade.  For more information on these events please go to www.thelaurelhillcemetery.org.
By: Tony Romeo / PHL17
Got a great idea for a web story? Tweet me @tonyromeo or send me an email.  As always, thanks for the tip!
PHL17 RIP5K Archive
2014 RIP 5K Photos in Cool Sepia Tone
2014 RIP 5k Photos
2013 RIP 5K Photos
2012 RIP 5K Photos