This is an archived article and the information in the article may be outdated. Please look at the time stamp on the story to see when it was last updated.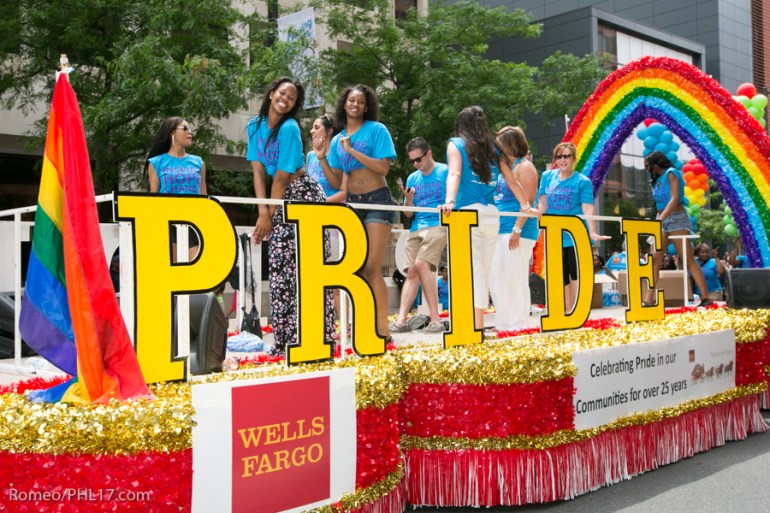 PHILADELPHIA, PA– One of the best parts of Pride Day in Philadelphia is always the parade.  Some call it the Philly Pride Parade or the Philly Gay Pride Parade or the Philly LGBT Pride Parade, but whatever you call it, it's a rainbow of fun, acceptance, high energy and fun for those inside and outside of the Philadelphia LGBT community. Floats, dancers, music, bands and more parade from 13th and Locust, south to Penns Landing in a parade that last several hours. Here are some photos from the 2014 Philly Gay Pride Parade.
By: Tony Romeo / PHL17
Got a great idea for a web story? Tweet me @tonyromeo or send me an email.  As always, thanks for the tip!
Attendance was high at the 2014 Philly Pride Parade and some parade goers speculated it had to do with the recent legislation making gay marriage legal in Pennsylvania. Many gay couples that have recently married in PA, or will do so soon, both took place in, as well as attended ,the parade with friends and family there to support them. The Philly Pride Parade was followed by a festival at Penns Landing that in 2014 was headlined by the Village People. You can learn more here.
CLICK HERE for PHOTOS from the 2013 PHILLY GAY PRIDE PARADE.
BY: Tony Romeo
@tonyromeo