This is an archived article and the information in the article may be outdated. Please look at the time stamp on the story to see when it was last updated.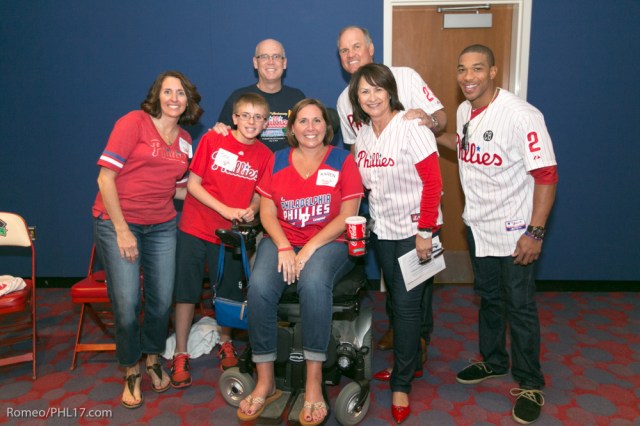 The Phillies broke a record at Citizens Bank Park on Monday and they didn't even have a game.  A record-breaking $904,732 was raised at the 2014 Phillies Phestival.  The Phillies Phestival is the annual auction and autograph party the Phillies Charities started 30 years ago to benefit The ALS Association. Proceeds from the event help with patient care and services for ALS patients in the Greater Philadelphia area.  Since the Phillies have adopted ALS as their primary charity, the Phillies organization has raised over $15 million.  Here are some photos from the Phillies Phestival 2014.
The 2014 Phillies Phestival was attended by over 7,000 fan that were able to take part in an up close and personal experience with the Phillies. The event featured 26 autograph stations, photo booths with Chase Utley and Ryne Sandberg, a Bullpen Throw session, a silent auction, and plenty of games and entertainment, including Grab Bags filled with a variety of memorabilia.   The chance to throw off the bullpen mound was new in 2014 and was wildly popular. The 2014 Phillies players and coaching staff, as well as the broadcast crew, the players' and coaches' wives and the Phillies front office and day of game employees, were on hand to lend their support.  ALS patients and their families were also at the ballpark to enjoy the festivities and take part in a private meet and greet with the players.
For more from Phillies Phestival, use these links.