This is an archived article and the information in the article may be outdated. Please look at the time stamp on the story to see when it was last updated.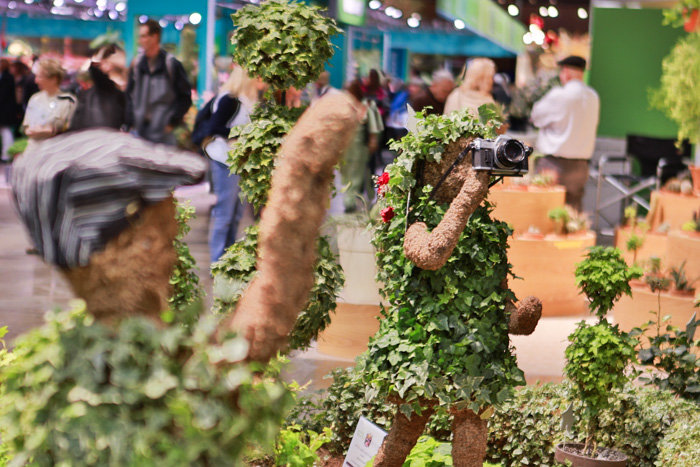 There are almost as many cameras at the 2013 Philadelphia Flower Show as there are flowers.  From elaborate SLRs to decade old cell phones– everyone at the Flower Show wants a photo keepsake.  Flowers and photography seem to go together like peas and carrots.  The photos below are High Dynamic Range, or HDR photos, from the show.  HDR is a process that combines several different exposures of the same shot to get the best result.  HDR photos below.  If you like HDR photos we have more here.
The theme for the 2013 Philadelphia Flower Show is  "Brilliant!", a celebration of British gardening culture.  The show features great examples of British floral design, cottage gardens,  misty moors and  London landscapes.  There is even a Big Ben replica and all of this Anglo-awesomeness is set to steady doses of British music like the Beatles and the Stones.  If you weren't dressed like Austin Powers when you got there, you will be when you leave.
The show runs until Sunday, March 10th and you can get more info here.  If you go to the show– don't forget to bring your camera.  If you have a shot you'd like to share?  Send it here.  We just may publish it.  Your favorite flower, the group shot under Big Ben or even the selfie you took just to remember you were there.  Send us your pictures here!
By: Tony Romeo / WPHL-TV
@tonyromeo