This is an archived article and the information in the article may be outdated. Please look at the time stamp on the story to see when it was last updated.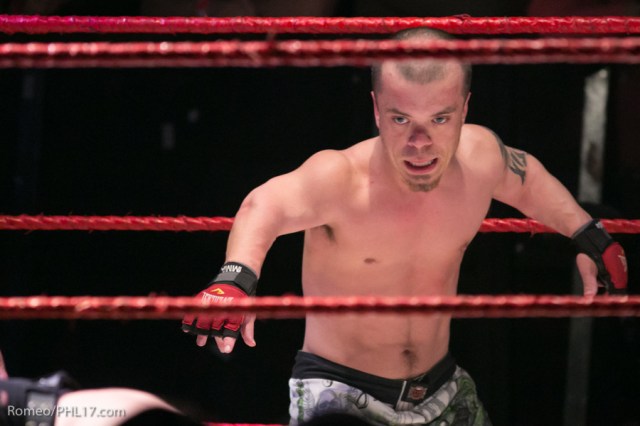 The Theater of the Living Arts on South Street in Philadelphia hosted a very unique event on Monday night that bills itself as "The Baddest Little Show on Earth." While TLA is known for unique events, the hundreds of people lined up let you know, blocks in advance, this one was unique even for them.  Monday night the TLA and LiveNation brought Extreme Midget Wrestling to Philadelphia for the first time.  With names like Baby Jesus, Little Steve-O, Lil Show and Skinny Timmy, these wrestlers put on a show that had the standing room only crowd of over 1000 on their feet the entire night.  Here are some Extreme Midget Wrestling Federation photos from the night.
Obviously in the politically correct time in which we live, a marquee featuring the word "midget" can and did raise a brow of a passerby or two on South Street.
But inside?  It was nothing but fun for all involved. The crowd chanted all night and no one sat.  The wrestlers put on a wrestling show that was everything the wrestling community expects; heroes and villains in epic bloody battle.  Of course wrestling is "fake." But being back stage with the EMWF athletes, the pain is absolutely real. Even though these guys are in top condition, they are taking a real beating.
Click here for more info on the Extreme Midget Wrestling Federation.
——–
@tonyromeo