This is an archived article and the information in the article may be outdated. Please look at the time stamp on the story to see when it was last updated.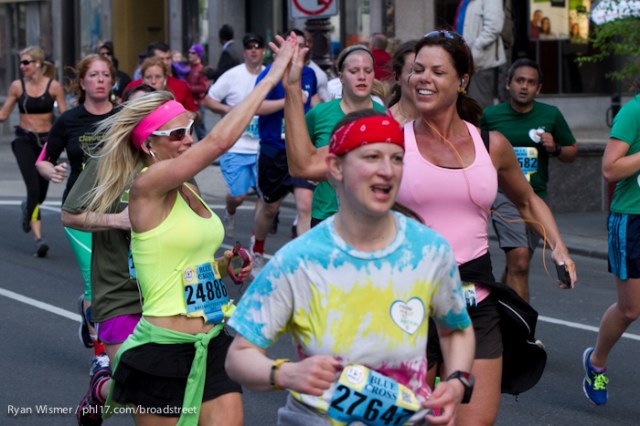 The 2013 Philadelphia Broad Street Run  was attended by over 40,000 runners!  The weekend began on Friday with an expo and the chance for runners to pick up their race packets.  Passing out packets to 40,000 plus is a little tricky!  The 34th annual Blue Cross Broad Street Run kicked off Sunday, May 5, 2013 at 8:30 a.m.
The race began in the Olney section of Philadelphia with staggered start times.  The result was a steady sea of runners up and down Broad Street for several hours.  Crowds gathered for the entire length of Broad Street for much of the day. To honor their fellow runners in Boston, Philadelphia runners wore red socks and heart decals.  Please enjoy the photos from the 2013 Broad Street Run.  In addition to the 2103 Broad Street Run photos above, we have a few bonus photos as well.  You can check those additional galleries out by using the links below.
Philly Broad Street Run Archive: