This is an archived article and the information in the article may be outdated. Please look at the time stamp on the story to see when it was last updated.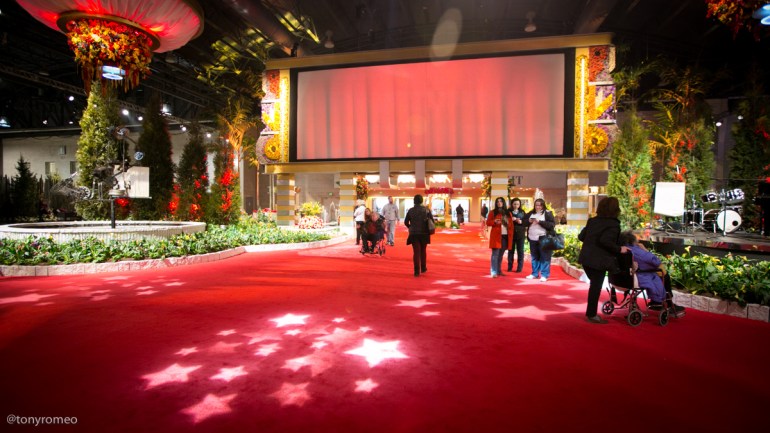 PHILADELPHIA, Pa.  (PHL17)  — The Philadelphia Flower Show rolled out the red carpet, literally, with a movie theme in 2015.  Elaborate floral displays dedicated to films like Frozen, Aladdin and Nightmare Before Christmas gave movie buffs and flower fans alike an unforgettable experience.   (Philadelphia Flower Show Photos Below).
Since I am much more of a film fan than a flower fan, the movie theme made the 2015 show, for me, the best ever.  Hollywood lights welcomed patrons into a cinema experience at the entrance of the show, but the real surprise was the full size movie screen playing wonderfully edited film clips from every era throughout the day.  Every time the film sequences played, show-goers stopped in their tracks and watched some of Hollywood's most magical moments.  (Flower Show Video Below).
The Philadelphia Flower Show is the world's oldest and largest indoor flower show.  Over a quarter of a million people view the show annually and the 2015 show runs until March 8.  MORE INFO.
For more Flower Show fun, check out our Philadelphia Flower Show Archive.
By: Tony Romeo / PHL17
Got a great idea for a web story? Tweet me @tonyromeo or send me an email.  As always, thanks for the tip!