This is an archived article and the information in the article may be outdated. Please look at the time stamp on the story to see when it was last updated.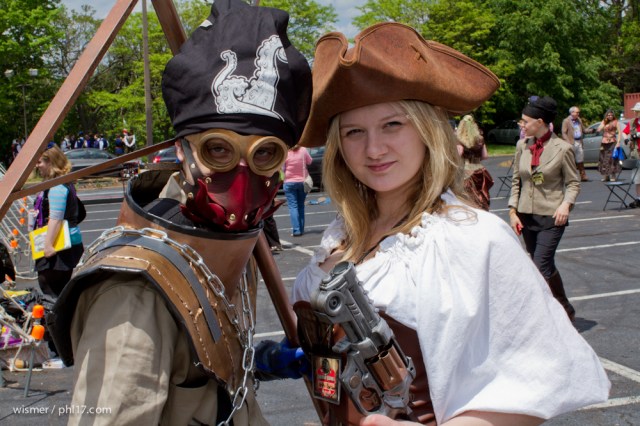 The Steam Punk World's Fair is a once a year event held in NJ for enthusiasts of the Steampunk genre.  It began in 2010 and has grown to the largest Steampunk event in the country.  The overwhelming majority of people come to steampunk in dress that the organizer's call, "vaguely inspired by mad science in a world that bares some sort of resemblance to the Victorian era." 
This year's fair featured tons of Steampunk related vendors, shows, workshops and fans in cosplay all located at the Embassy Suites and Radisson of Piscataway. Check out the photos below.