This is an archived article and the information in the article may be outdated. Please look at the time stamp on the story to see when it was last updated.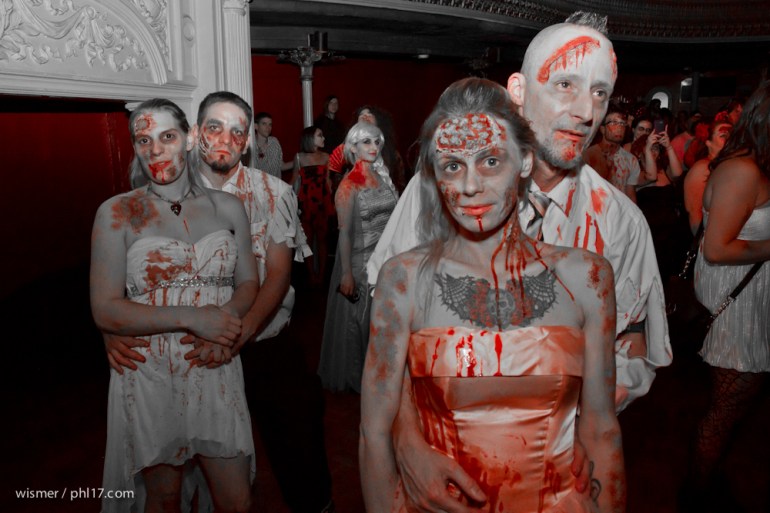 The official beginning to the Halloween season in Philadelphia every year is marked with the Zombie Prom at the Trocadero Theatre.
This year's party kicked off at 8pm with Dave Ghoul and DJ Kiltboy rocking the main dance floor while DJ Mighty Mike Saga broke in the balcony bar.  The music continued with live performances by Live Not On Evil and The Young Werewolves as guests enjoyed food, drinks, free photos ops and even got zombified by a professional make up artist.  At 11pm host Robert Drake and Zombie Jesus took the stage to crown the 2014 Zombie Prom King and Queen.
Learn more about the Philly Zombie Prom and check out some of the great zombies that attended in the photos below:
The Philly Zombie Prom is one of the many annual zombie events in the Philadelphia area. Check out the others below.