This is an archived article and the information in the article may be outdated. Please look at the time stamp on the story to see when it was last updated.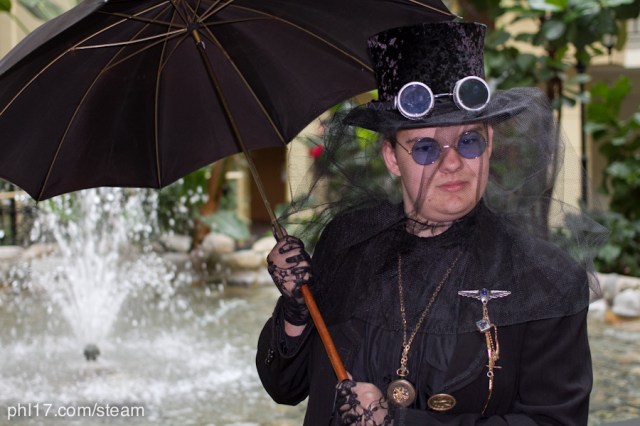 We just flew back from the 2013 Steampunk World's Fair and boy are our hot-air powered, turn of the century, tweed patterned zeppelins tired!  For those that do not know, The Steam Punk World's Fair is a once a year event held in NJ for enthusiasts of the Steampunk genre.  It began in 2010 and has grown to the largest Steampunk event in the country.
While Steampunk is not as well defined as say a "Star Trek" or "Star Wars" when it comes to the convention circuit, it is easily the MOST dressed of fests, cons or fairs that encourage people to come in costume.  The overwhelming majority of people come to steampunk in dress that the organizer's call, "vaguely inspired by mad science in a world that bares some sort of resemblance to the Victorian era."  
But they go on to remind that Steampunk World's Fair is truly for everyone. "At The Steampunk World's Fair, you are welcome to wear whatever you want (as long as it won't get you arrested for indecent exposure).  You can wear jeans; you can wear punk rock clothing; you can wear a nice suit; you can wear a tutu; you can wear a nice punk rock suit with a tutu, for all we care – as long as you're happy, go with it!"
This year we have three galleries from Steampunk World's Fair.  Gallery One,  Gallery Two, Old Timey Steampunk Gallery and a video of Steampunk R2D2 that we could just had to include.
 More Steampunk World's Fair Photos: