This is an archived article and the information in the article may be outdated. Please look at the time stamp on the story to see when it was last updated.
MILLVILLE, NJ. The town of Millville and the Millville Police Department celebrated the life and honored the passing of one of its fallen officers Saturday.  Officer Christopher Reeves was killed in the line of duty two years ago.  In fitting style to a man with the same name as a fictional Superman, Millville honored their real life super-hero with a 5K that asked people to dress in superhero attire. (Photos below).
Even though lots dressed as superheros, the true message of the day was, "Real Heroes Don't Wear Capes" and the respect that his town had for Officer Reeves and that he had for his town was palpable talking with the participants.
Said one Millville resident, "You hear so many great things about Chris, and he really was everything you hear…"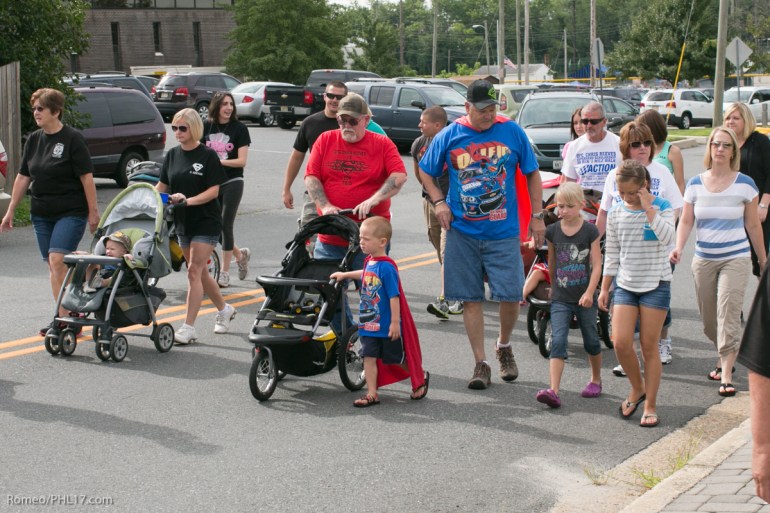 The race began with a moment of silence and a lap around the Millville Police Department and ended at Mount Pleasant Cemetery. Follow this link to learn how you can get involved with the Annual Officer Christopher Reeves Superhero Scholarship 5k Run/1 Mi. Walk and for more photos from the day that did not appear on this page, please use this link.
By: Tony Romeo / PHL17
Got a great idea for a web story? Tweet me @tonyromeo or send me an email.  As always, thanks for the tip!