This is an archived article and the information in the article may be outdated. Please look at the time stamp on the story to see when it was last updated.
In no particular order, here's 17 reasons we at PHL17 love Wizard World Comic Con in Philadelphia and never miss it.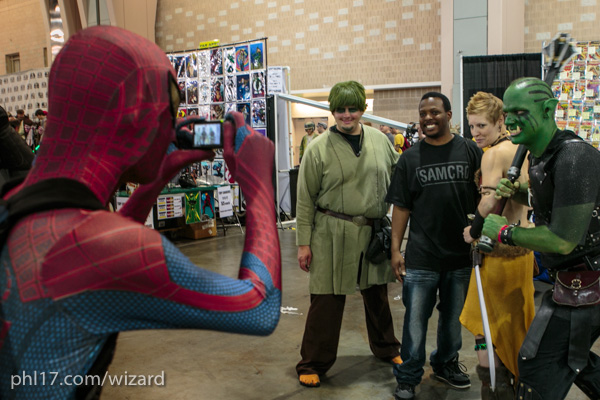 17.  Photo Ops Galore.  You never know what you are going to see at the Wizard World Philadelphia Comic Con.  Luckily everyone there has a camera even if you don't, (but let's face it, you do). Snap away like Jimmy Olsen and record memories you'll never forget until the next Comic Con when you do it all over again.  Please enjoy our photo galleries from THURSDAY at WW 2014, FRIDAY at WW 2014,  SATURDAY at WW 2014 and SUNDAY at WW 2014.  And of course our 30 BABES OF WIZARD WORLD and CELEBS OF WIZARD WORLD.
16. Reading Terminal Market for lunch.  If you are at the Philadelphia Convention Center you are right across the street from one of the crown jewels of Philadelphia eating.  With "Mjolnir" (Thor's Hammer for those that don't score in the 90th percentile of Avengers), in one hand and a kabob in the other you can enjoy an eating experience unique to Philadelphia!
15. Hot girls in Comic Con costume.  Maybe they are hot in real life too? Maybe they are not, but isn't fantasy what comics are all about? There are plenty of scantily clad ladies to fantasize about both in and out of their costumes. Check out our BABES OF COMIC CON PHILLY 2014 for more of these!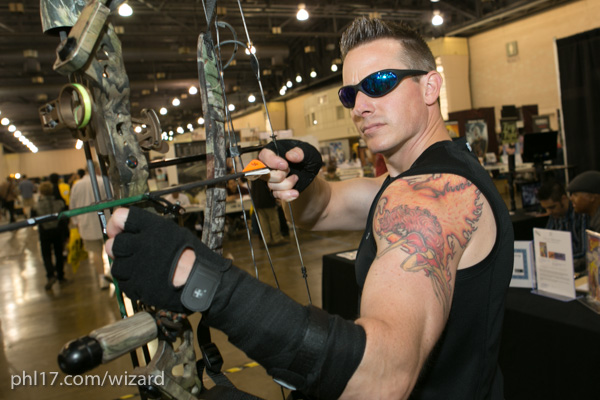 14. Hot Guys in Comic Con costume. Maybe they are hot in real life too?  But less likely than the female example above.  Still, lots of guys that look way hotter at Philly Comic Con than they do in class, at their job at Kinkos, or as your company's web guy.
13. You might get lucky!  While nerd love gets somewhat easier as the genre moves forward in time, most fans of comics and comic culture are at least aware of the difficulties in meeting other like minded folk for dating and hooking up.  Love is in the air at Wizard World Philadelphia Comic Con and so are great resources like Sci-Fi-Speed Dating that have been making geek mating ritual less awkward since 2010.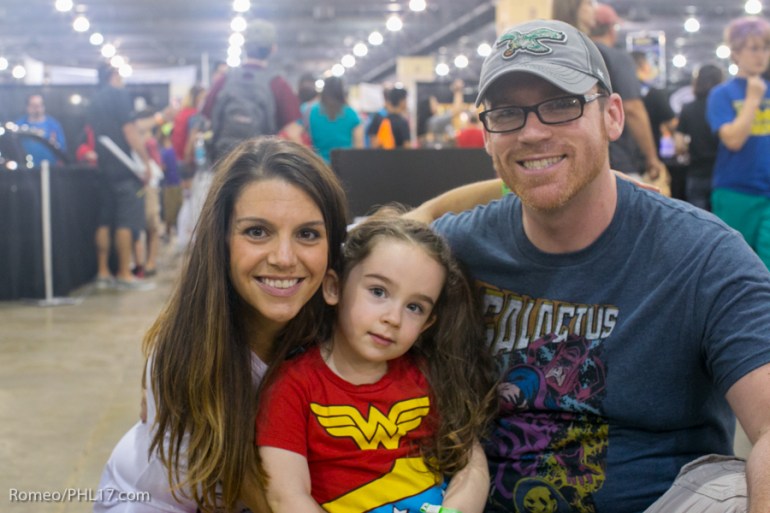 12. It's your first Comic Con.  There is nothing like your first Comic Con, especially if it's Philadelphia Wizard World. First timers usually go for a specific reason like a celeb, or to wear a costume, but then they get there and and see it's so much bigger and better than they thought.  This is especially true for kids.  A first Comic Con is something a kid will always remember, like going to a baseball game for the first time.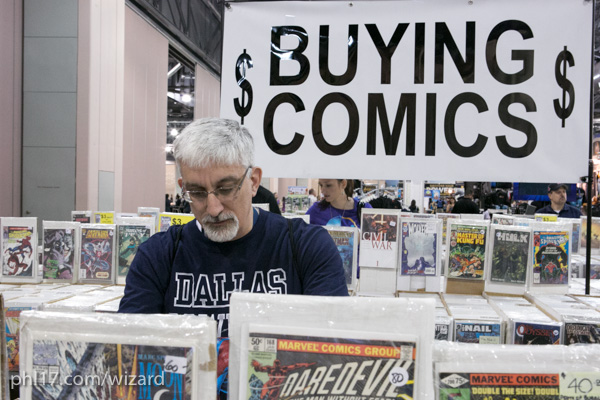 11. It's your 400th Comic Con.  Like the example above, every Comic Com is similar to a nine inning baseball game in that seeing something you have never seen before is capable of happening at anytime.  They never get old.

10. Star Trek vs Star Wars.  The Comic Con circuit has lots and lots of people devoted to both Star Wars and Star Trek, even though neither started as a comic.  And while the rest of the non-comic world lumps them into the same Sci-Fi bin, lots of people in these individual groups think the other sucks, and it makes for fun photos and a healthy playful rivalry among the galactic giants of the genres.
9. Philly Ghostbusters.  Who you gonna call?  Well, don't call Bill Murray as he wants nothing to do with the sequels—but DO call these guys, especially if you are in the 215 area code. They are great guys and girls that pay wonderful homage to a beloved film.  They bring it in top notch fashion every year at Philadelphia Wizard World.
8. Relive childhood.  Is there is a funner way to turn back the clock than costumes at Comic Con? Nothing says I am trying to remember how much fun I had watching TV as a kid like helmets, name tags and matching t-shirts,  Can't remember the show? Here's a hint and, by the way, we can't recommend watching TV enough.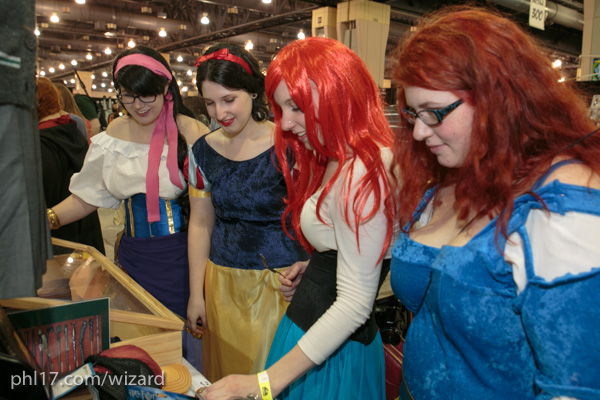 7. Hobnob with like minded folk.  Comics as a culture have sort of fused with pop-culture, movie and TV culture, to name a few.  At Comic Con those genres mix for a general good feeling, or you can seek out those specifically into what you are to form some very topic specific comic camaraderie, like this gaggle of Disney Princesses.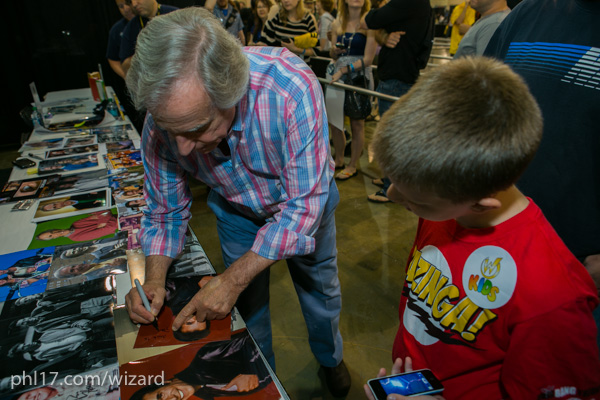 6. Celebs. Although, you will need money and patience. Autographs and photos are not free and an autograph from the Fonz or a photo with Barry Zuckercorn, (Henry Winkler), will land you in a long line.  More for Walking Dead, still more for William Shatner.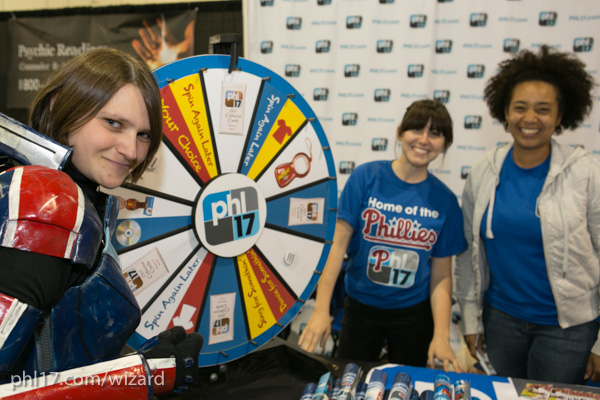 5. Freebies!  Lots of people, including the fine, fine PHL17 events team give out tons of free stuff at Philadelphia Wizard World.

4. Meeting your favorite artist. Lots of artists come to Wizard World in Philadelphia and as it's one of the biggest Comic Cons on the east coast.  How many of us have subscribed to Playboy for years, "just for the articles" and for the hilarious comics by artist, Doug Sneyd.
3. Celebrating trends in comic and pop culture.  While every comic con has its staples, those things you see all the time, every year there are trends that capture the time we are in.  Walking Dead had a huge footprint in the costuming at Philadelphia Wizard World 2014. Three years from now?  It will be some other show and someone walking around with dreadlocks and double samurai swords will be mistaken for Ninja Jar Jar Binks! ("Missa, Michonne! Fool!").
2. You will see obscure stuff. At every Comic Con you will see some really obscure stuff and, without fail?  Those people associated with them are either the MOST interesting or least interesting people in the room.  Never in the middle.  You don't know til you talk to them, but DO talk to them!!  I wonder what Sulu smells like?!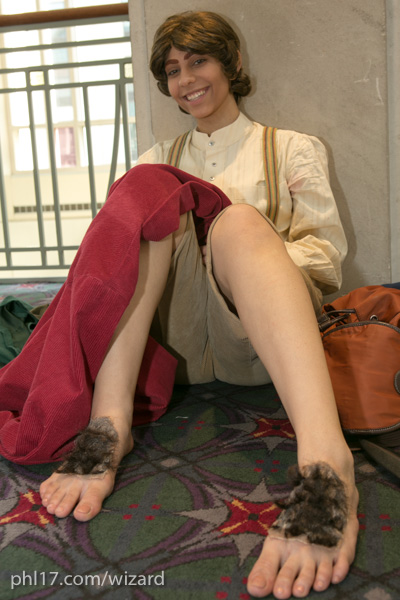 1. To represent and say that you did.  Love of comic culture for many is a lifetime pursuit, but even if it isn't, it's one of those things in life that exists in a mostly positive light. No one ever looks back on their time as a comic book guy or girl with regret.  It's a pursuit that may get you labeled a geek or a nerd, but even those titles have become loveable. At their core comics are art and reading and writing; age old pursuits that human kind passed from generation to generation since our comics were shared on cave walls. So put some fur on your feet, points on your ears, red fez on your head, or paint yourself green and get out there.
By: Tony Romeo / PHL17
Follow me on Twitter @tonyromeo
For More Photos from Wizard World 2014, use the links below.
Wizard World Philly Comic Con Archive: